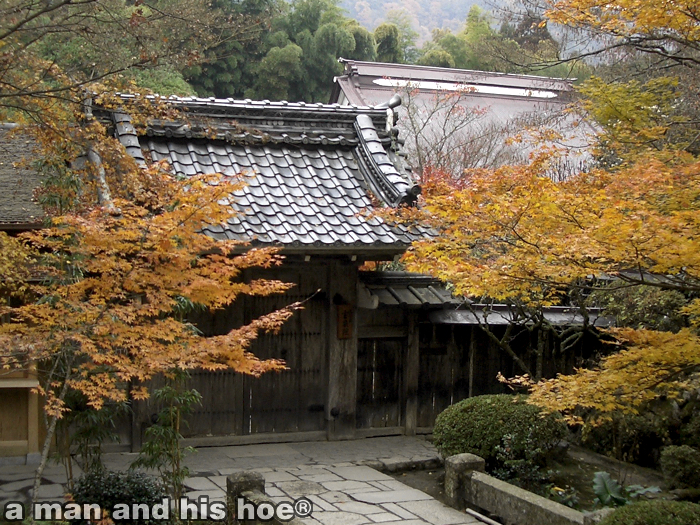 Japan is famous for its fall colors. Tourists from all over the world travel there to walk through temple grounds, resplendent in their colorful foliage. The beauty lingers even after the leaves fall to the ground. When there are more leaves on the ground than in the trees, it is time to visit the temples to see the 散紅葉 – chiri-momiji, which loosely translates to "scattered fall leaves".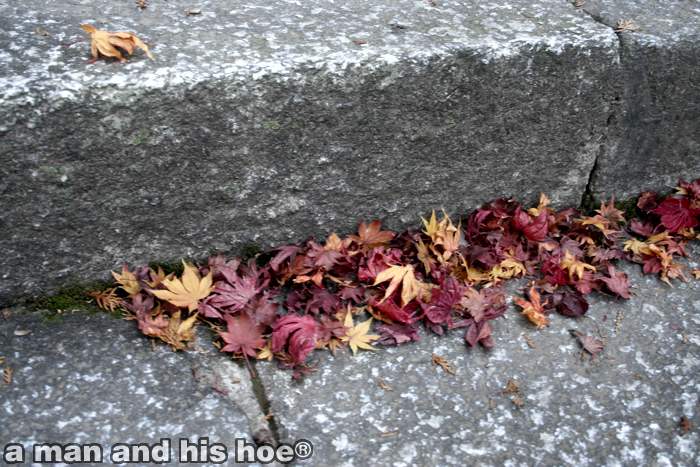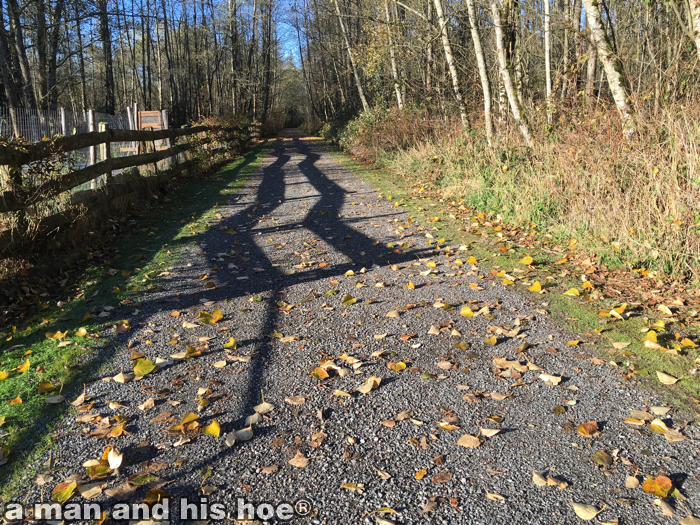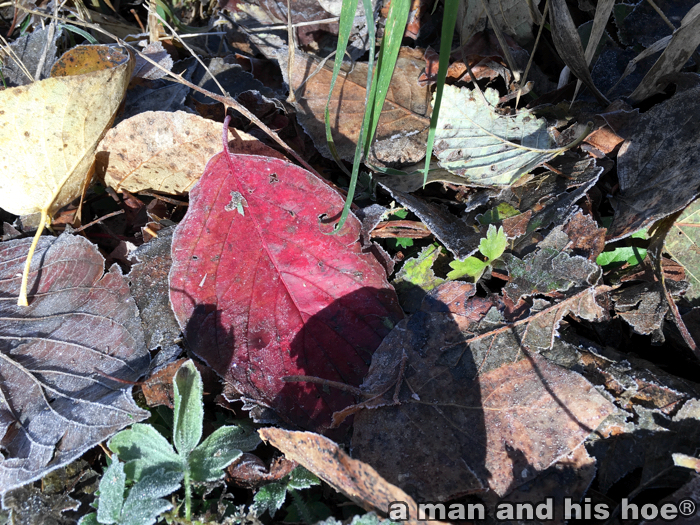 The 散紅葉 – chiri-momiji here are as colorful as when the leaves were waving in the wind on the branches. BB isn't that interested in the fallen leaves. He's more interested in the interesting smells he finds coming out of a mole hill.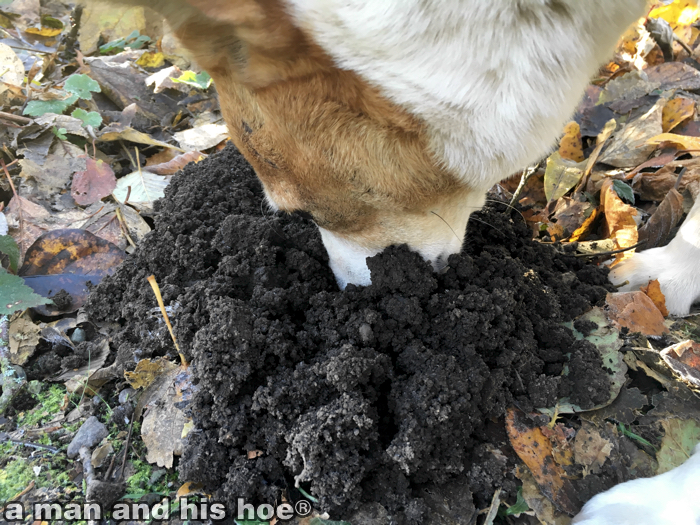 You know, if zoos wanted to attract more visitors, they would make special paths just for dogs. They'd pepper the paths with dung from lions, tigers, zebras, hippos, gorillas, kudu, impala, Komodo dragons, and all the other animals they keep. Dogs would go nuts sniffing out the droppings of creatures wilder than anything in their dog dreams. These could be off leash areas. You could bring your dog to the zoo, affix a tag with a number to them, and set them free. While your dog goes on an adventure of a life time, sniffing and frolicking through all manner of dung, you'd enjoy your own visit to the zoo, looking at the animals. At the end of your visit, you could pick up your dog, who most likely would be wondering why you're back so early. It still needs hours to explore the dung piles.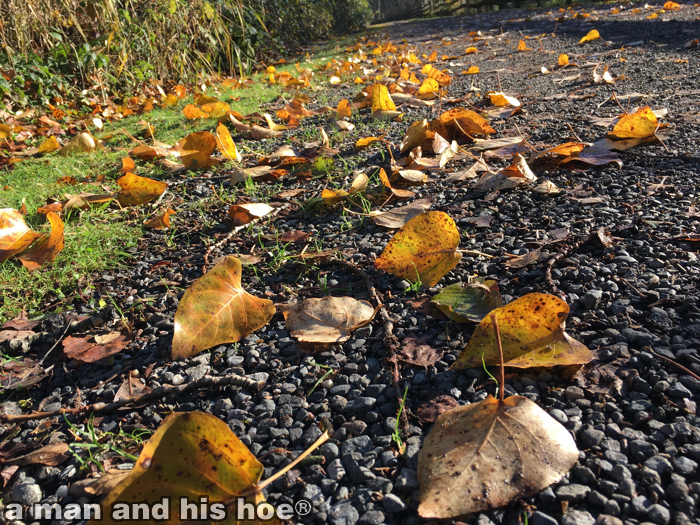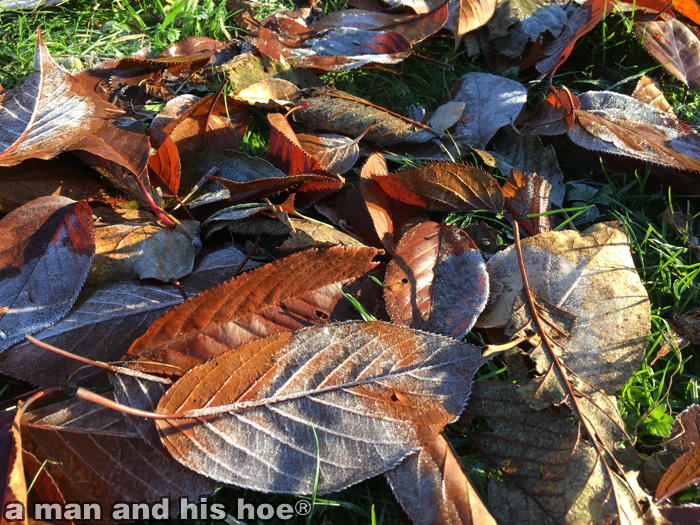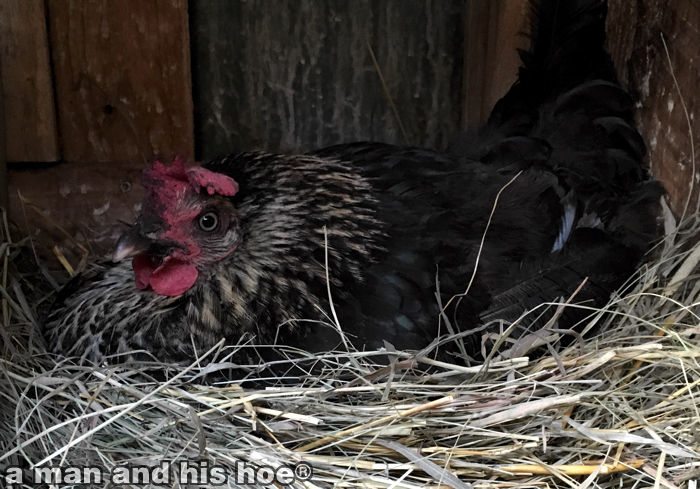 Nina is not concerned with the fall leaves. She's got eggs to hatch. She started sitting on her eggs last week. There are only three eggs, and it is very late in the season to be hatching chicks. She won't be the first hen here to hatch eggs in December. When a hen has the urge, she has the urge.