It's fresh salad season here at a man and his hoe®, and I thought I'd share a simple salad recipe, one that I make nearly every day.
Step 1: Go into the vegetable garden and fill a salad spinner with leafy greens. There's no need to pull out an entire plant. Pinch off the leaves you want and leave the plants to keep growing and producing more leaves. Today, I'm using Siberian kale and arugula leaves.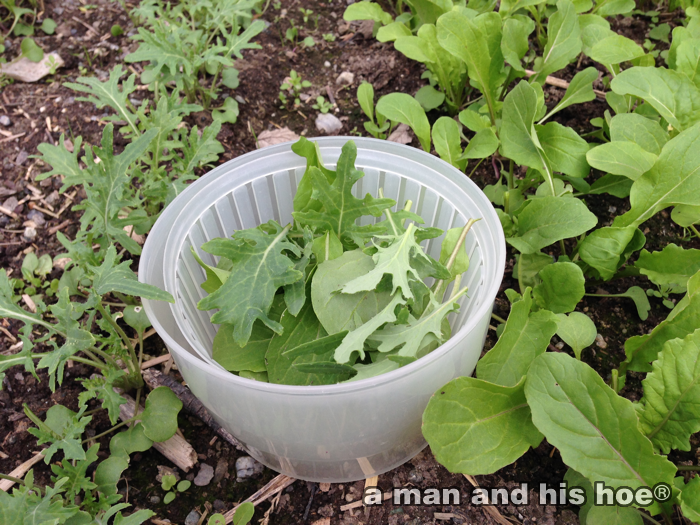 Step 2: Find some herbs, like oregano in your rockery, and add them to the pile of fresh greens.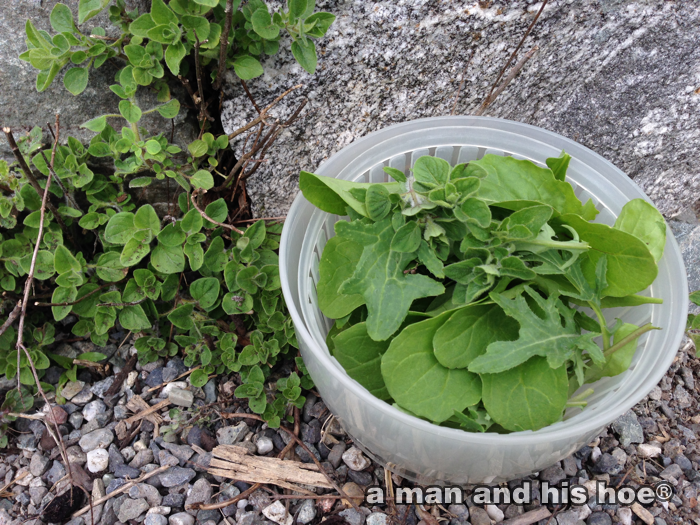 Step 3: Add some chives to the pile of fresh greens.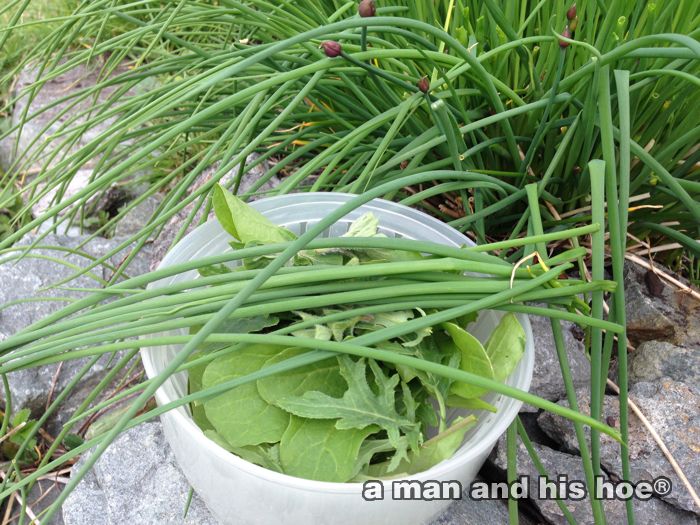 Step 4: As well as a few sprigs of mint.


Step 5: Rinse and spin the greens. Chop up the herbs.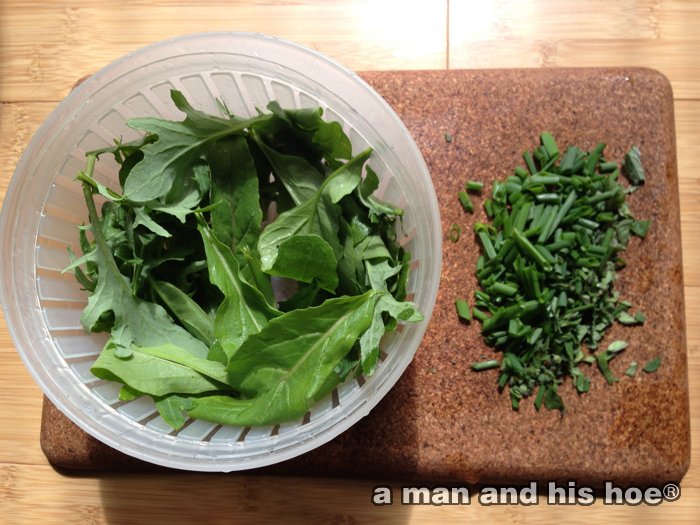 Step 6: Pile the greens on a salad plate. Top with the chopped herbs. And finish by drizzling the salad with balsamic vinegar.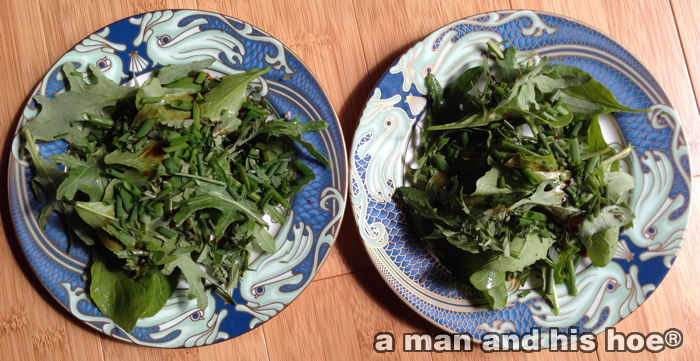 There you have it. A fresh salad more delicious than any you'll find in a restaurant, all for just five to ten minutes of your time. Food the way it was meant to be enjoyed.