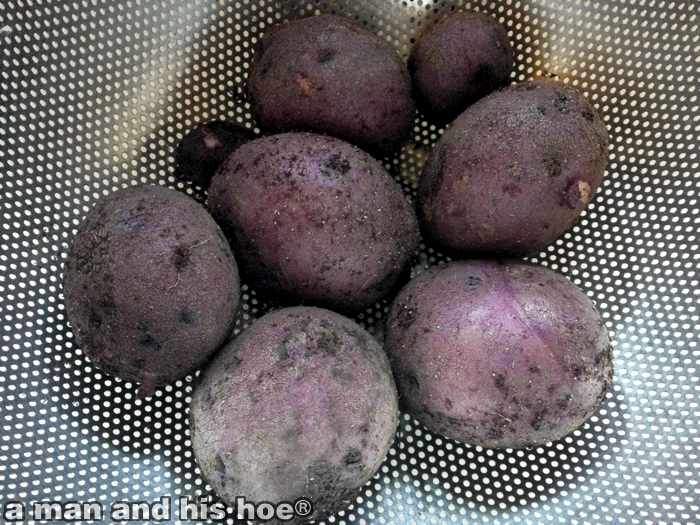 It's the start of a new season – potato season. For the last four months the potato plants have been sending their roots through the earth, sprouting leaves and soaking up the sun, and working hard to form potatoes. Now it's time to give them thanks for making such wonderful food.
From now through fall, whenever I need some potatoes, all I need to do is go out into the field and dig up what I need. It beats making a trip to a grocery store to buy some. It seems very ordinary to be able to have such fresh produce, but when I think about it, how many people ever get to dig up potatoes for their supper just a few minutes before making supper?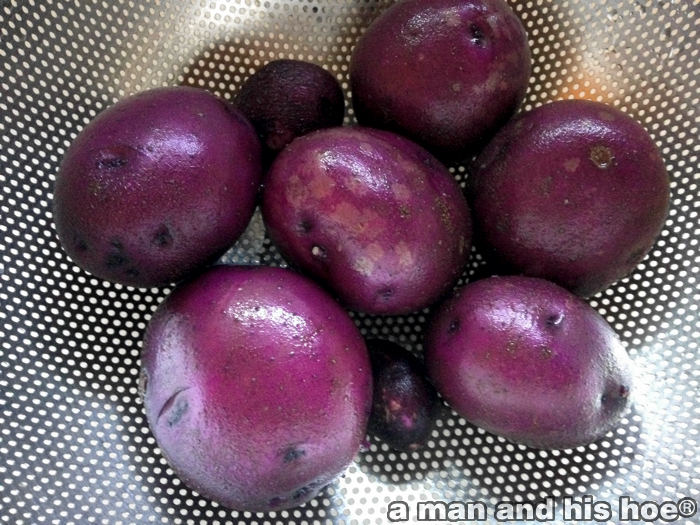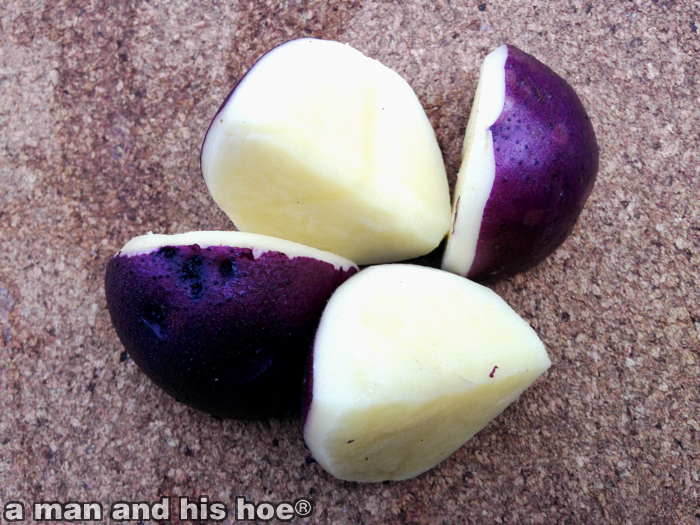 These purple potatoes just have purple skins. Some varieties of purple potatoes are purple throughout.