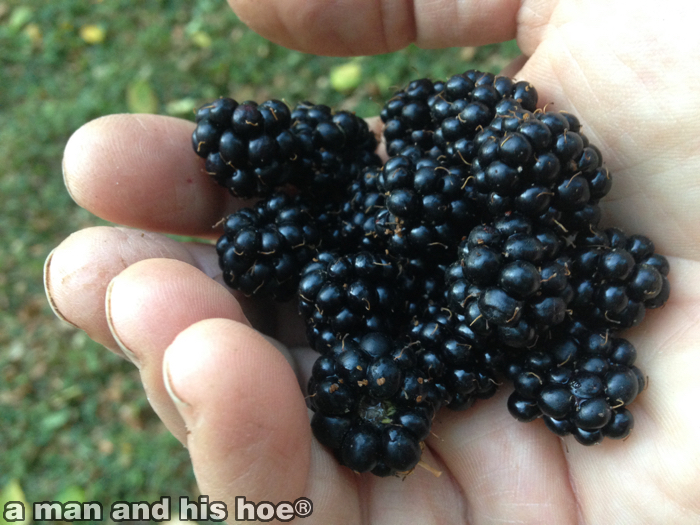 It's a busy day in paradise. There is so much going on. Where to begin? Here is a condensed version of this morning's news:
A handful of blackberries were picked for breakfast
A dog dug furiously when he smelled a mole in the ground
Redwood branches welcome fresh dew on their leaves
A new chick hatched during the night
Corn blossoms fell like rice grains on a squash leaf
The sweet smell of corn blooms perfumes the morning air
Corn ears are fattening
The morning sunbeams are playing hide-and-go-seek behind pumpkin leaves
Onion bulbs are swelling in the sweet earth
Cabbage heads are tightening in the garden
Overnight, a growing cabbage head has invented fifteen new shades of green
Poppy buds are bursting with joy at waking up with a million beads of sparkling, diamond-like dew drops
A wasp is waking up after spending a night sleeping in a sunflower flowerhead
A happy dog soaks up love
Don't let the news media tell you otherwise, paradise is all around you, you can see it, you can feel it, you can smell it, you can find it, it's everywhere.