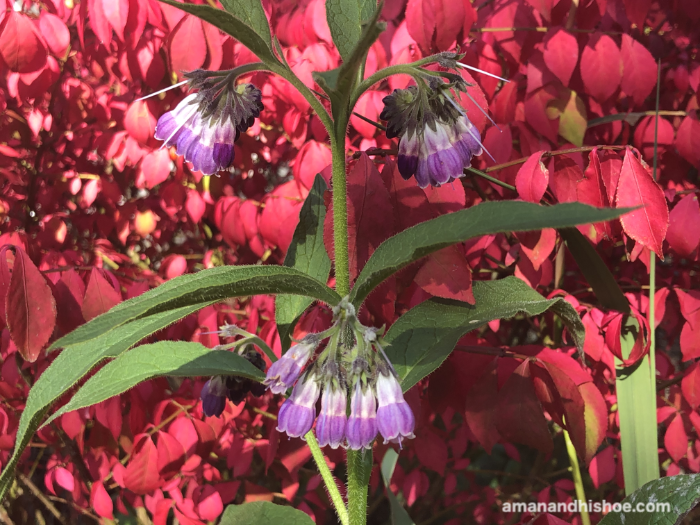 Autumn is just as colorful as spring. The sun was out a few days ago, shining on the last comfrey in bloom. In the spring comfrey blooms against a backdrop of new green. In the fall its purple flowers shine against a backdrop of fiery red leaves.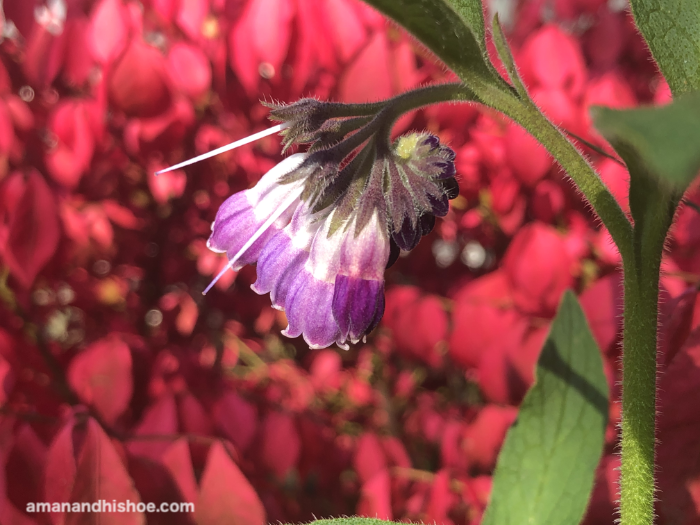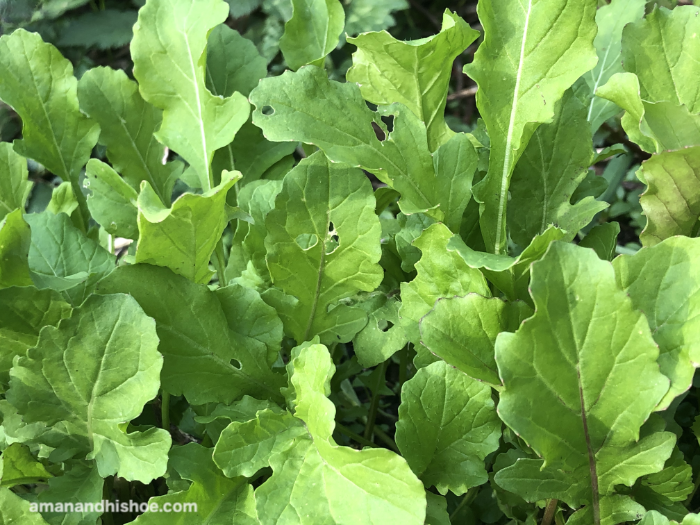 Arugula and shungiku 春菊 are still in green in the garden. How much longer will they grow?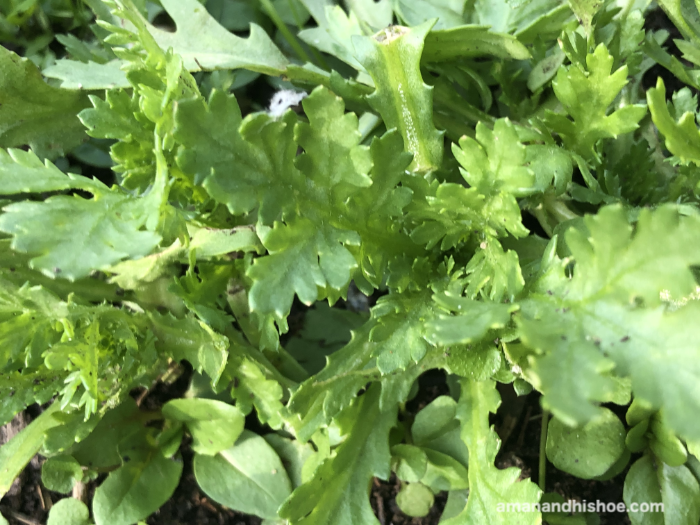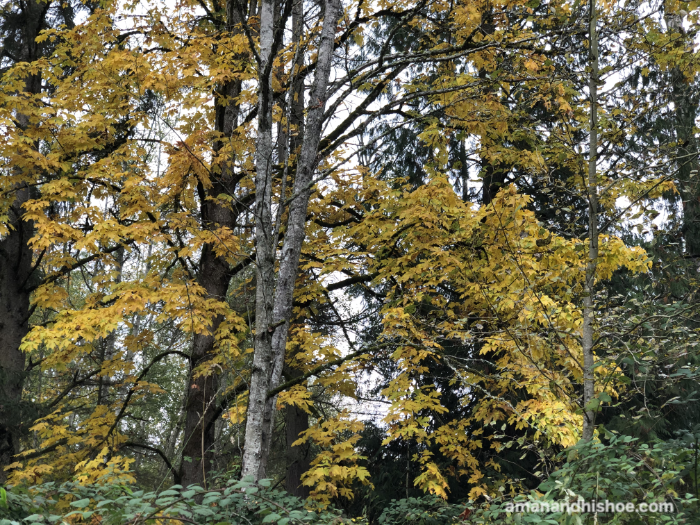 This is what makes living in the woods worth every day. The spectacle of a maple ablaze in the woods is a welcome sight each time I come home.