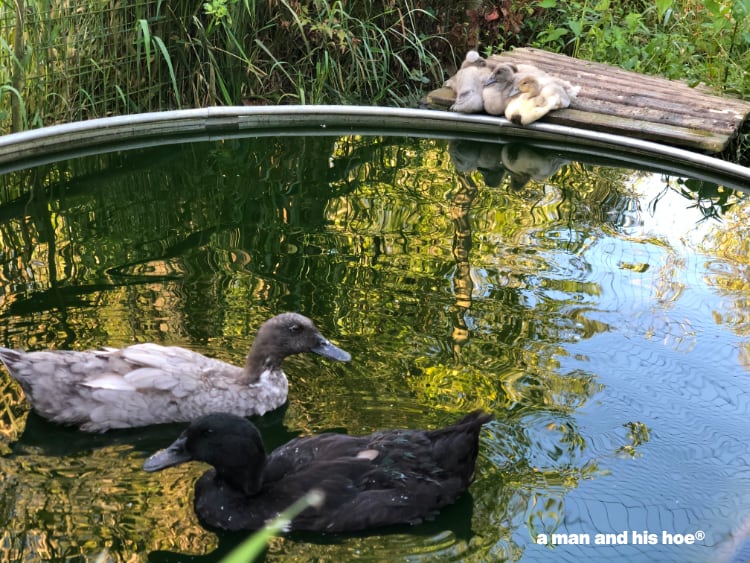 It never occurred to me that I would find serenity watching ducks. Meditation exercises ask you to sit calmly, close your eyes, and clear your mind of thoughts. Watching ducks swimming, especially if they are caring for ducklings, is just as effective for clearing your mind of thoughts. Dare I call it Duck Serenity?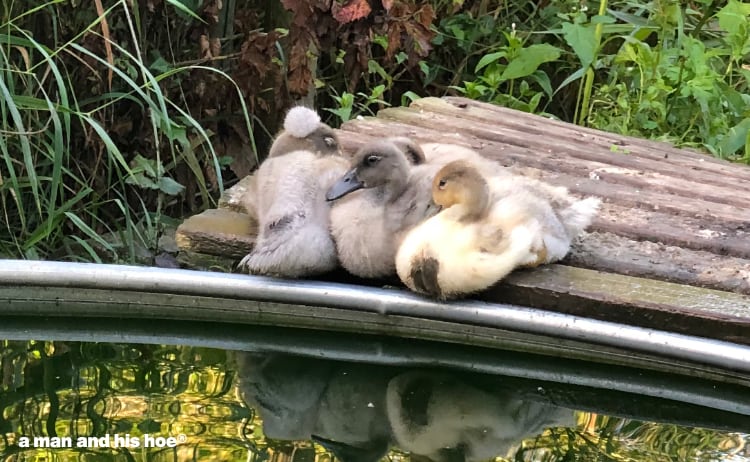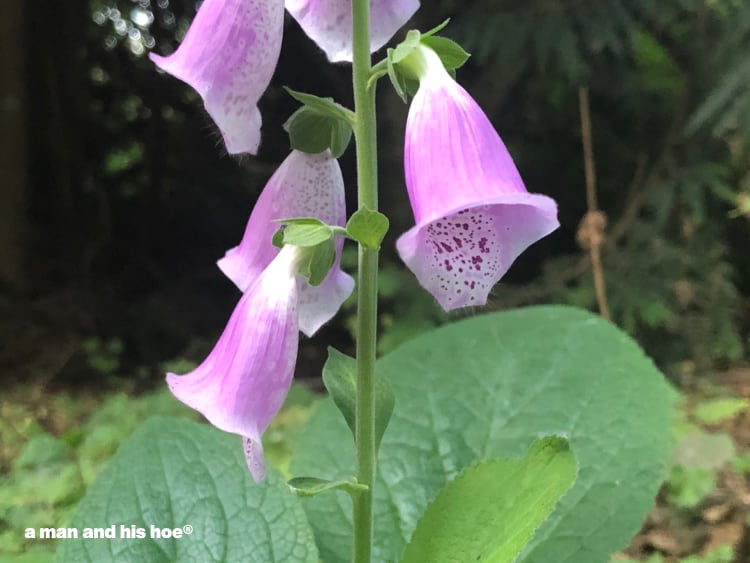 This morning's thick fog is almost gone. All summer we have enjoyed the bluest of skies. The past few days, smoke from the fires in California has seeped into the skies. It's not the acrid smoke we've had in summers past. The smoke is high aloft. Not something we can smell. The skies are still blue, only a muted blue.
Pema Chödrön in her Start Where You Are writes:
We already have everything we need. There is no need for self-improvement. All these trips that we lay on ourselves – the heavy-duty fearing that we're bad and hoping that we're good, the identities that we so dearly cling to, the rage, the jealousy and the addictions of all kinds – never touch our basic wealth. They are like clouds that temporarily block the sun. But all the time our warmth and brilliance are right here. This is who we really are. We are one blink of an eye away from being fully awake.
Watching ducks care for ducklings has a way of snapping you out of your delusions. Of awakening you. Of opening your heart. Of clearing your mind of all those cobwebs. Of letting you start afresh.
Therapists charge anywhere from $60 to $400 and up for a session. That buys a lot of duck feed. Spending time with swimming ducks may leave you more content and peaceful and less penniless than blabbing away for an hour with a therapist. Duck serenity comes at a much lower cost.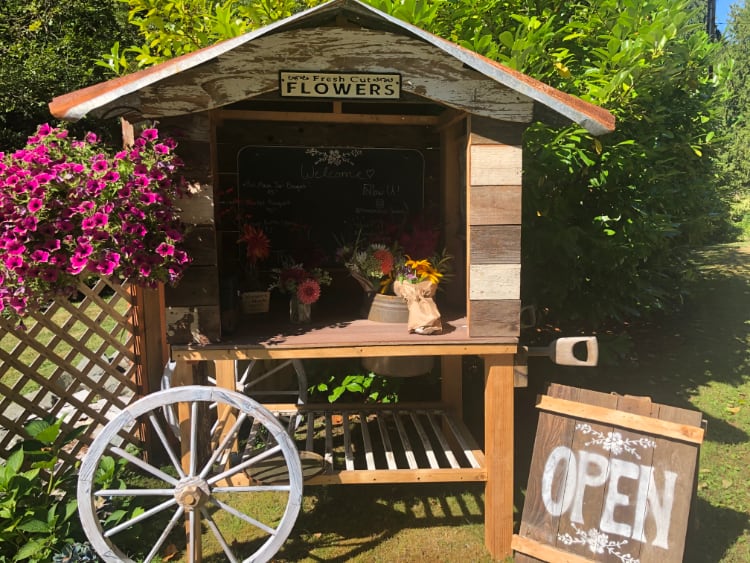 Along Friday Creek Road, a flower stand popped up this summer. I bicycle past it whenever I go get coffee beans. The garden next to the flower stand is a paradise of flowers. An hour long bicycle ride also works wonders and clears your mind too.