It's time to build the Great Chicken Wall of 2014. There's nothing like a dog to help with the digging. No one licks the sweat off your brow better than a dog.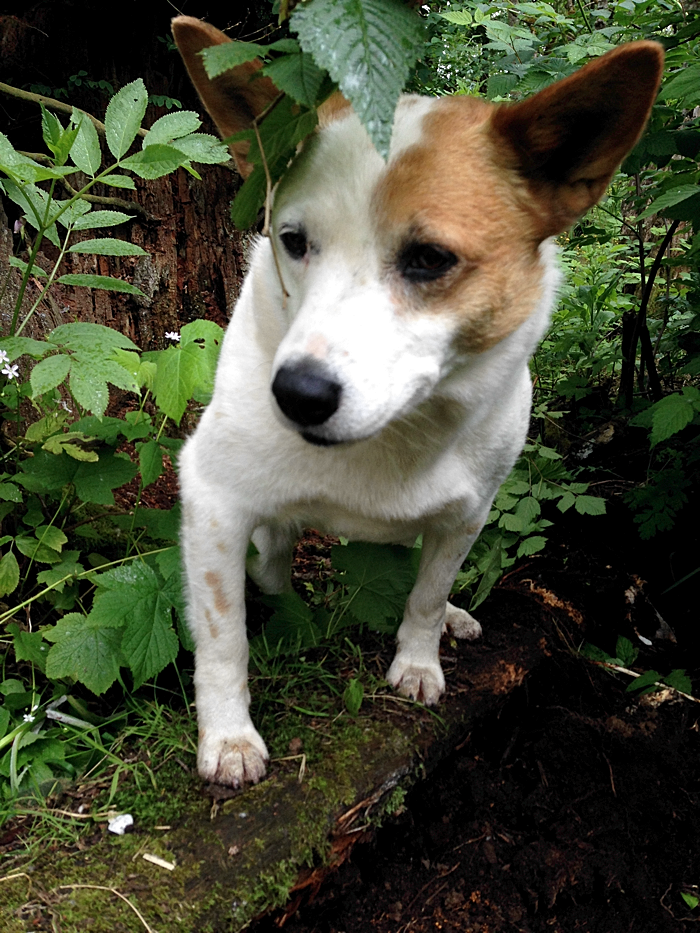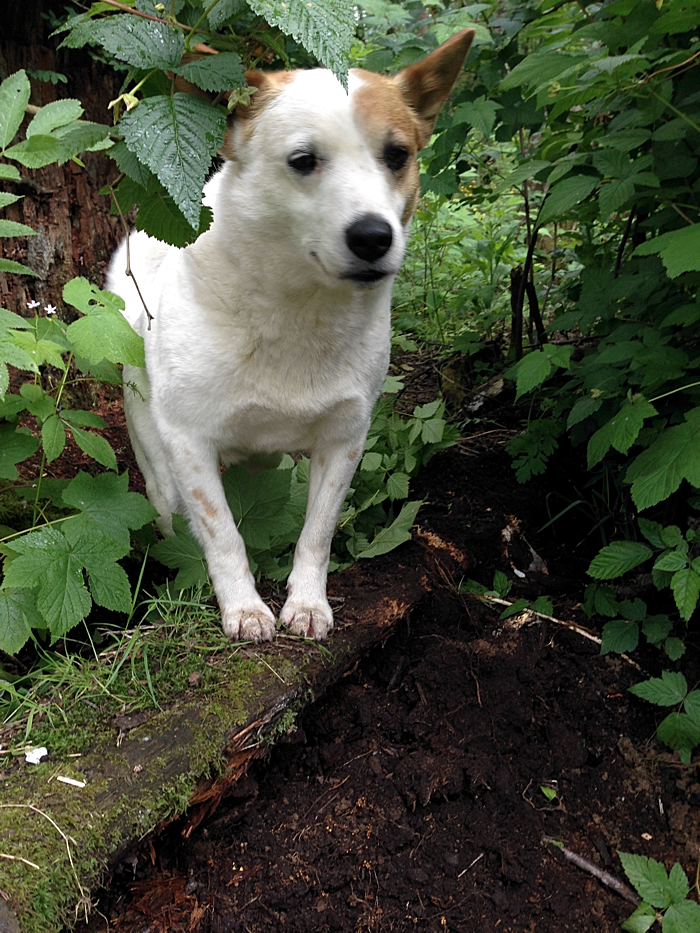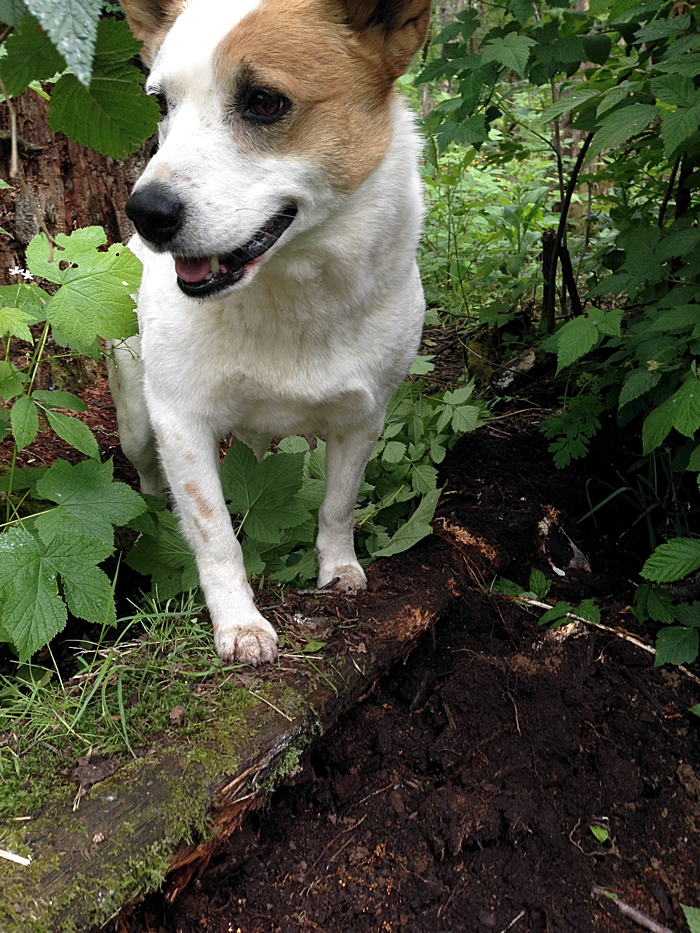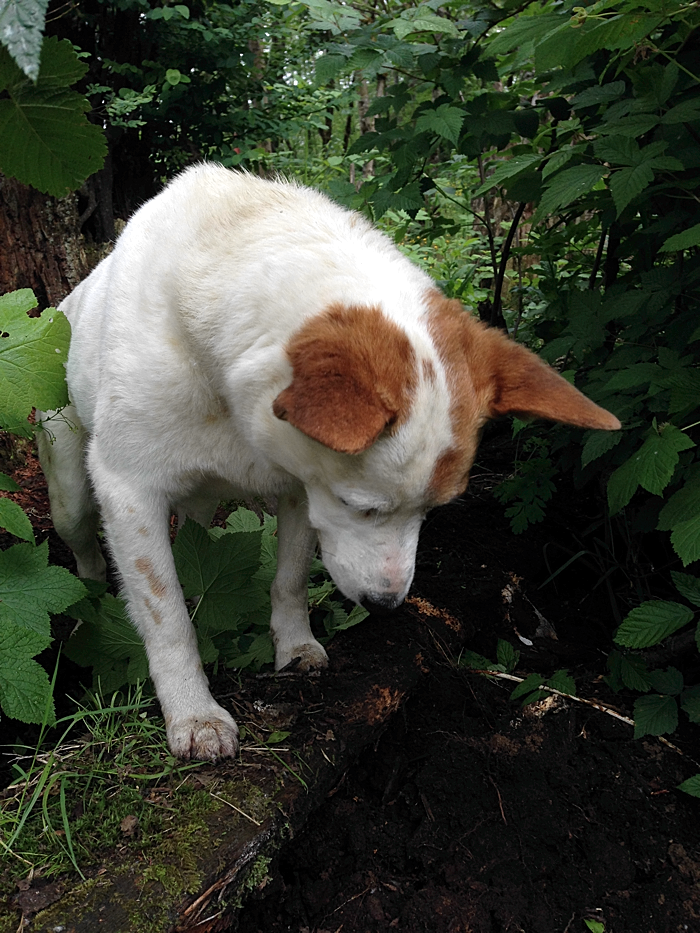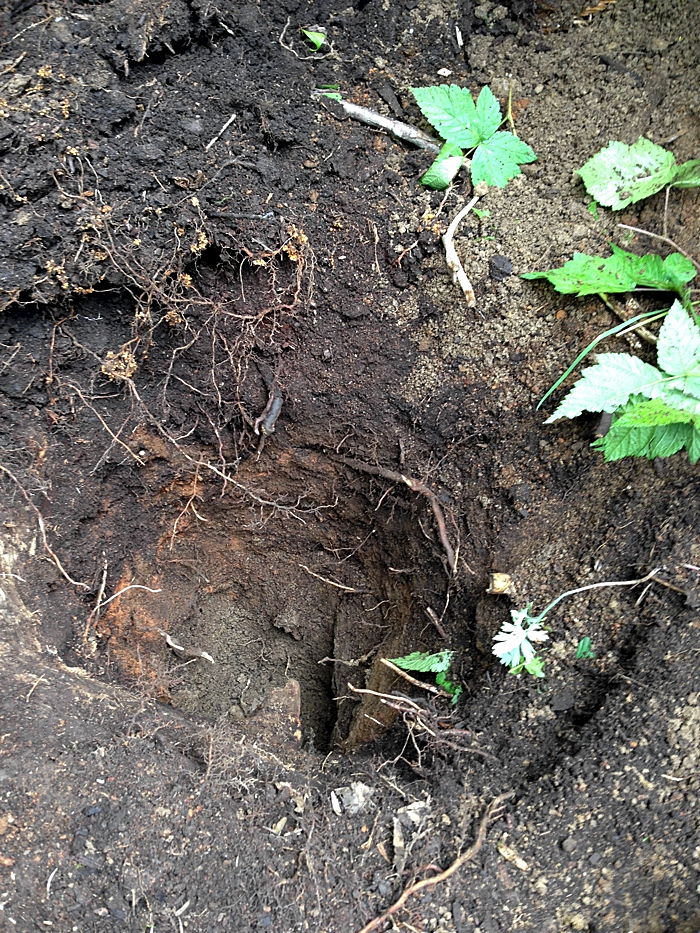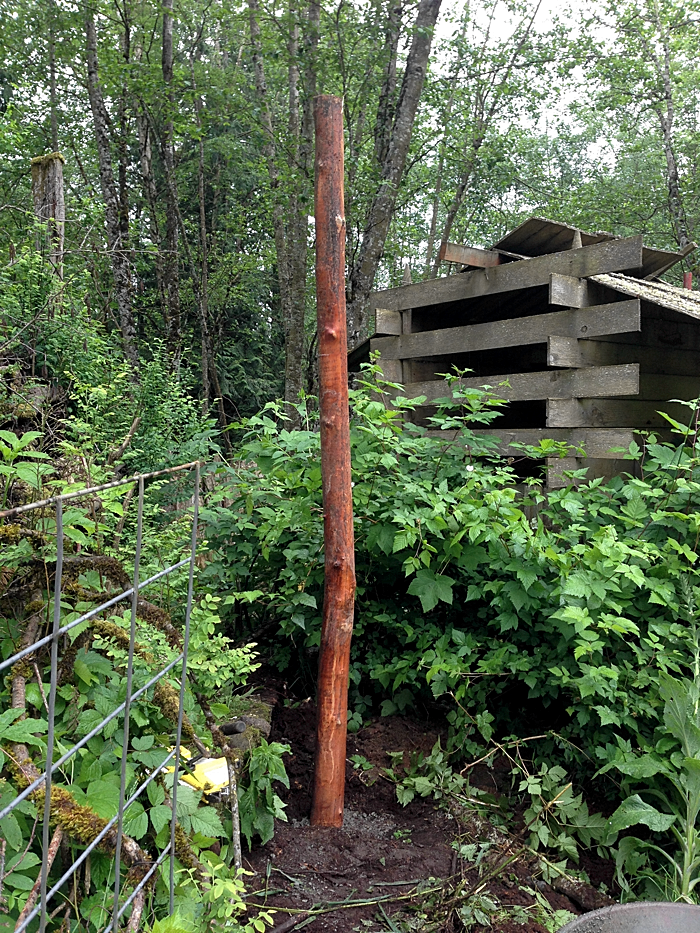 The first fence post is in. Six more to go. I could use the power auger to dig the holes, but it's more relaxing to dig the holes by hand with a shovel, and much quieter. There is so much beauty to see when you work outdoors. The foxgloves (dead man's bells/witch's gloves) are blooming. Amazing that something so beautiful is so poisonous.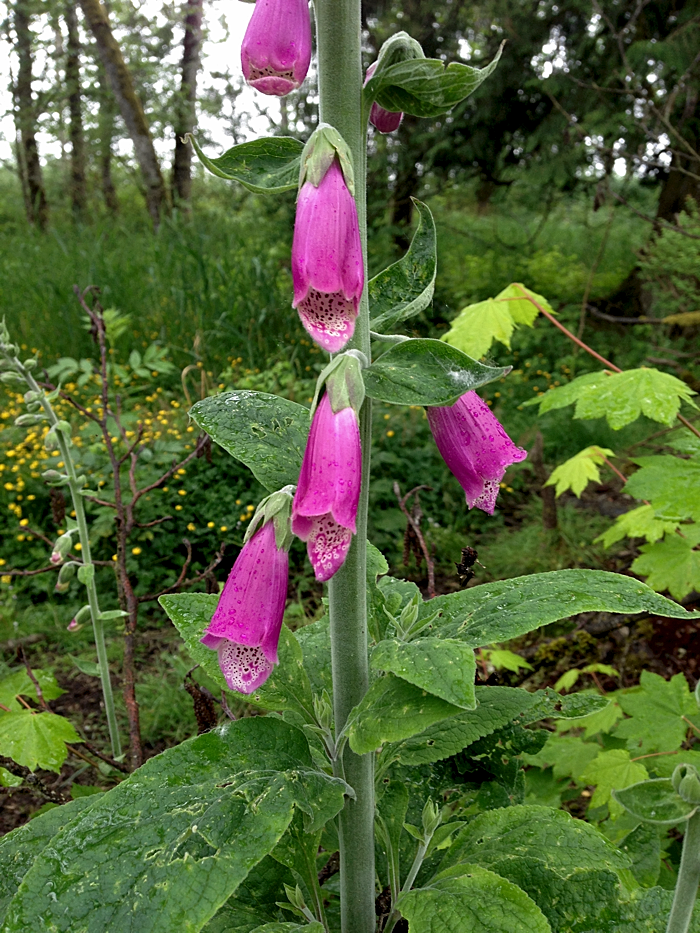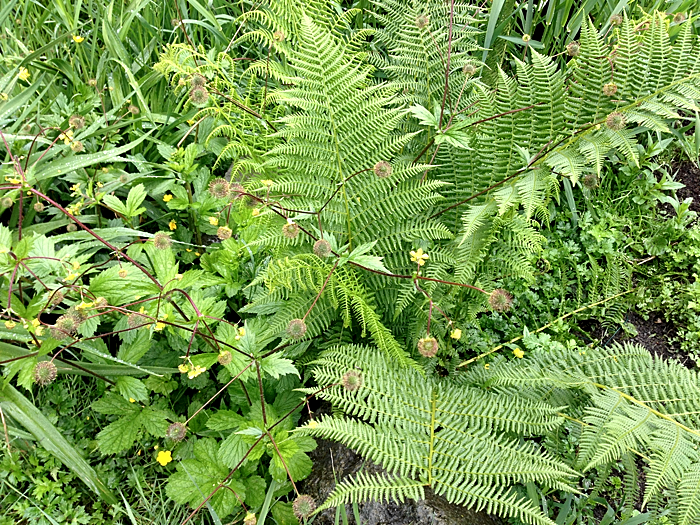 The fence posts are in. These are the posts (see Posts – Nature's Gift) I made back in April from young alder trees. Tomorrow I'll put up the wire. The purpose of the Great Chicken Wall of 2014 isn't to keep the chickens in, it's to keep the chickens out. I need more vegetable beds to grow greens and vegetables for my customers.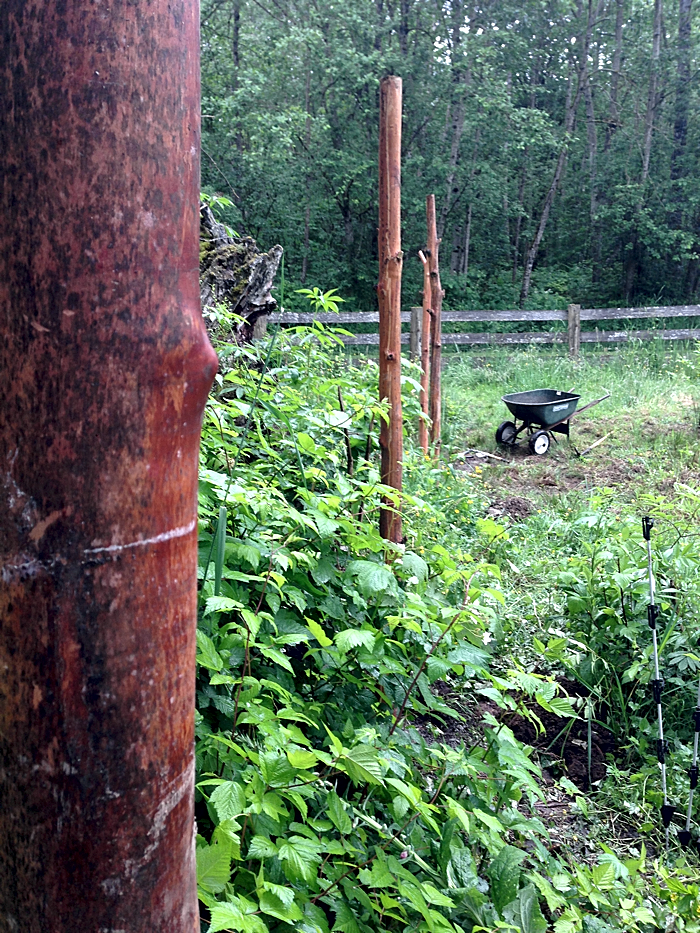 Foxglove ~ Botanical.com
Plants Poisonous to Livestock ~ Cornell University
Foxglove Plants ~ About.com Landscaping
Foxglove ~ The National Gardening Association
Foxglove Poisoning ~ National Library of Medicine