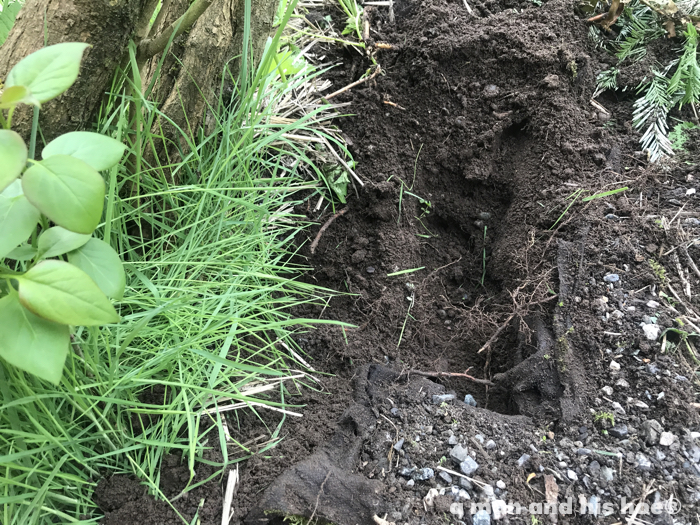 Now that the flower gardens are fenced off from the chickens, when a deep gash appears in a flower bed, my husband can't blame the chickens anymore. We all know who the culprits are.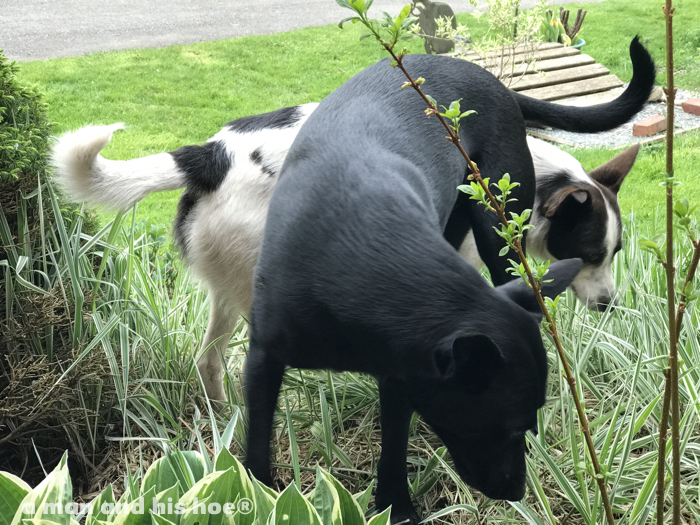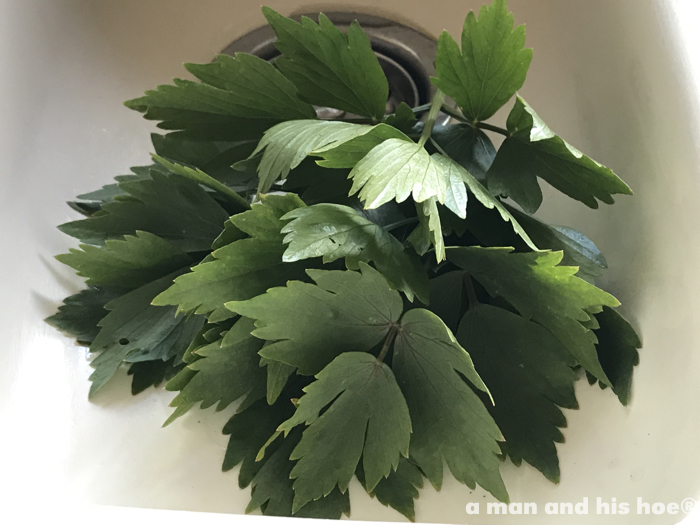 Daily life has a feeling of being back to normal now that there is a steady supple of greens from the gardens. A bunch of lovage for heavenly potato soup. Fava greens, garlic shoots, and kale for a warm curry.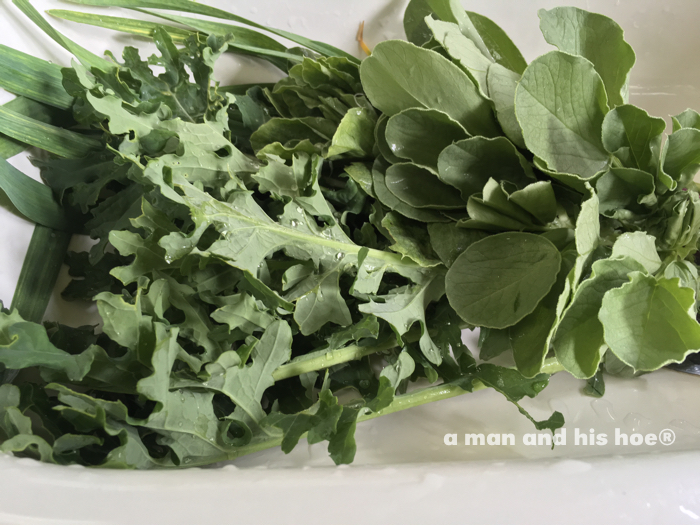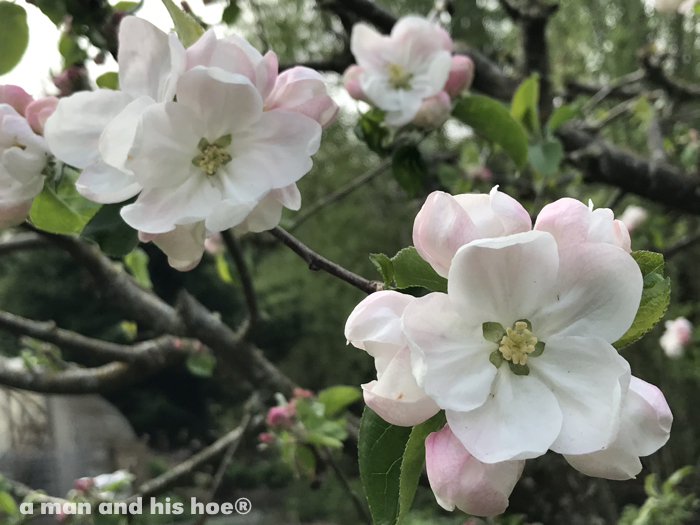 And one of the apple trees is in full bloom. Their big, white flowers brighten up even the rainiest of days.