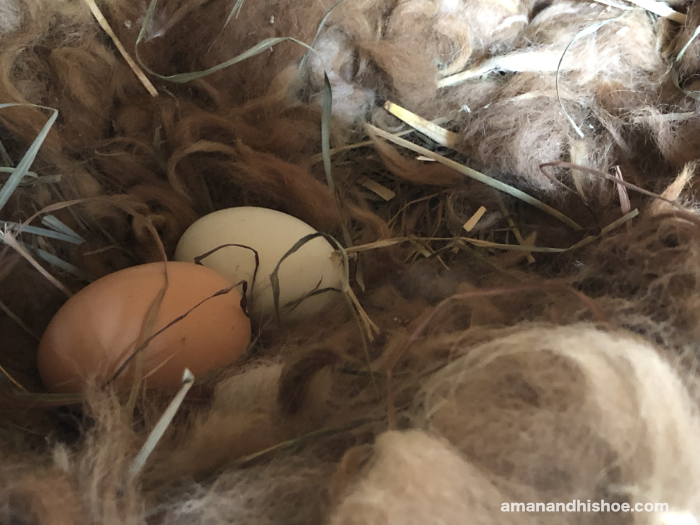 Some of the hens have decided to lay eggs in luxurious alpaca fur nests. I'll have to note on the eggs how special they are. Of the tens of millions of eggs laid every day, how many get laid in nests lined with alpaca fur?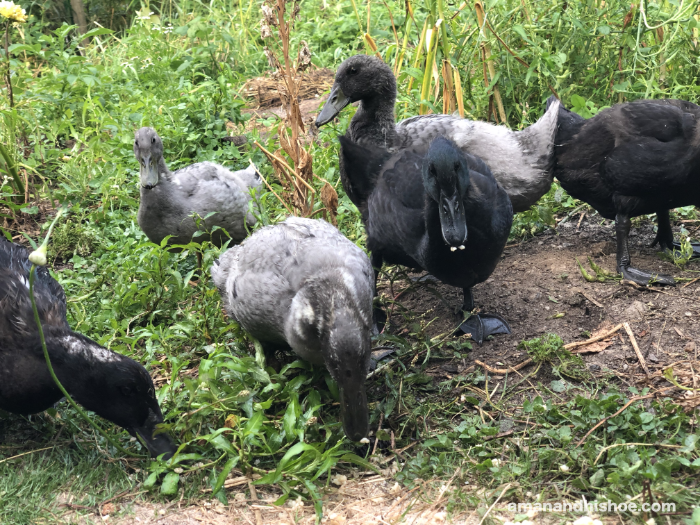 Emma's ducklings are as nearly as large as she is. The ducklings are still whistling, though on occasion I hear an almost quack coming from them.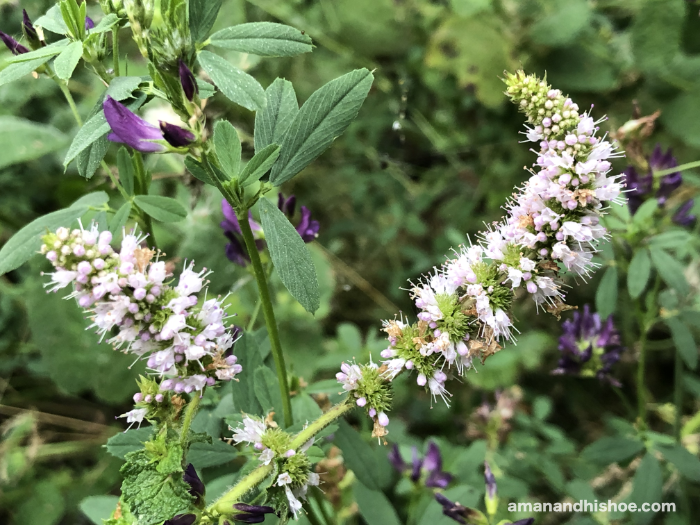 The nights and mornings these days are tinged with fall's coolness. This summer we've been spared the smokey skies of the last few years caused by forests burning in the Cascades and Canada. With summer coming to an end, plants are busy blooming and setting seed.
Compared to many places, summers are cool here. There's no need to venture up to a mountain retreat to escape summer heat here. You can enjoy the luxury of a comfortable summer just by stepping outside.