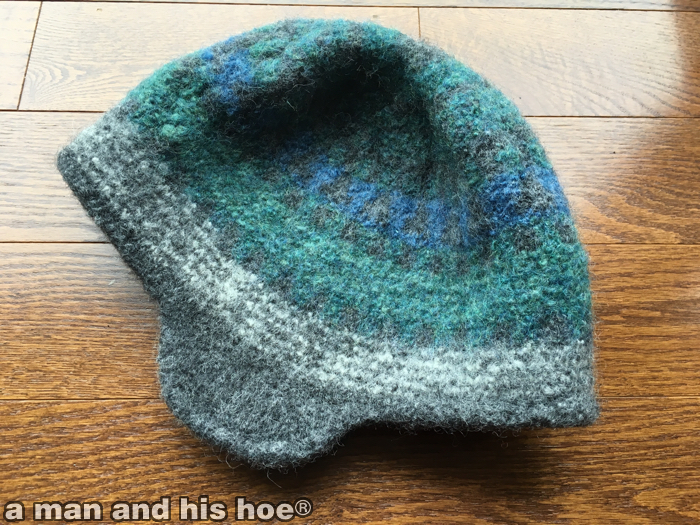 With Bow Little Market closed for the season, this is the first Thursday in a long time that we're at home. It was a great season. One of the treasures I picked up this summer at the market was this wool hat made by Mica Jensen of Kittynitz. I needed a new hat for winter, and this one with ear flaps is supper warm, and keeps my head dry when it is drizzling. While trying it on, I got to talk to her about her life in Germany and my ancestors from Switzerland, and how one of my great-great grandfathers, John Geiger, up and left his beautiful farm in the Jura Mountains for rural Ohio because a tavern opened nearby and he did not want his children growing up so close to drinking and dancing. Somethings people do are unforgivable. I have yet to forgive John Geiger for leaving Switzerland. If he had stayed, I might be herding cows on that beautiful pasture up in the Jura Mountains. If there had been Facebook back then, he would have seen that there is just as much drinking and dancing in Ohio, and that moving was pointless.
When you buy an article of clothing at a huge store, you have no idea who made it. There is no connection to the hands which toiled to make you that item you wear. This disconnect between the items you use every day and the people who made them for you is a recent phenomenon. Hundreds of years ago, nearly everything you wore and used was made by someone who lived nearby. You knew the person who cobbled your shoes. You probably met them every day. You knew the hands that sewed your clothes. You knew the expressions of the person who made your furniture, the laughter of the person who threw the clay pots you ate out of every day. You probably even knew the sheep who provided you the wool that kept you warm. You were reminded every day of the importance of all the people, animals, and plants around you, and how working and living together, you sustained each other.
All these connections are gone in our busy modern lives. We have no idea who bakes our bread, sews our clothes, grows our food, and many fewer chances to say "Thank you" directly to the people whose hands enrich our lives.