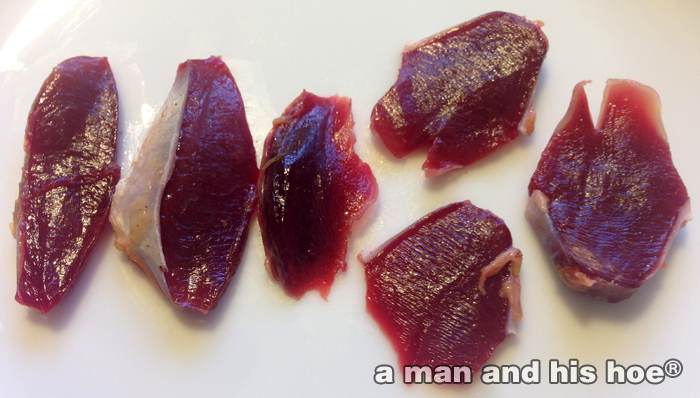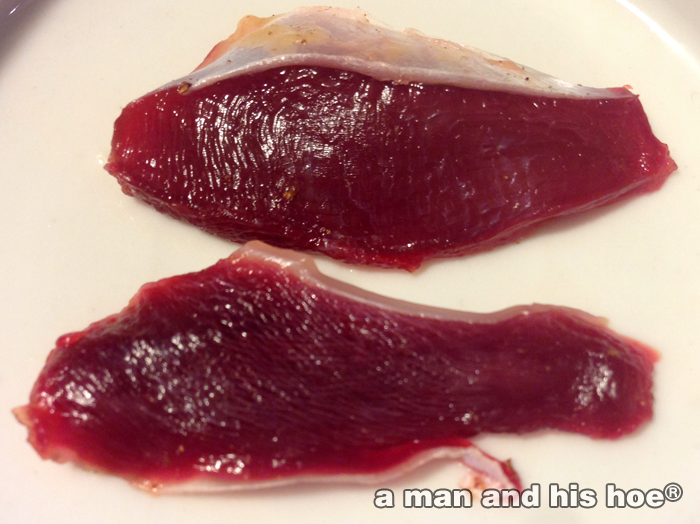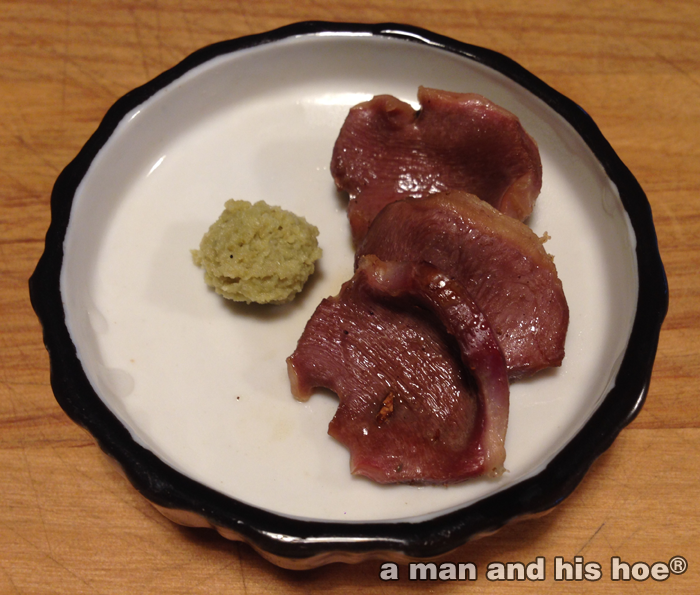 This probably isn't what comes to mind when you think of chicken. You probably don't associate such a dark, red meat with chicken. But when roosters get to live outdoors, courting hens through pasture and woodland, breathing fresh air all day, roaming far and wide in search of love, and standing guard over their flock, they develop large, healthy gizzards.
The first time I butchered a rooster, what shocked me was the vibrant colors of his internal organs. Gizzards of healthy, exercising chickens have a beautiful blue hue on the outside. That first rooster's gizzard was an especially brilliant, cobalt blue.
The gizzard is a strong muscle surrounding a pouch with a tough lining. Inside are bits of gravel and small stones. The food a chicken eats passes into the gizzard from the crop. The muscles of the gizzard churn vigorously, grinding the food and gravel together, turning the grain and grasses and bugs a chicken devours into a mash. The gizzard does the job our teeth do when we chew.
As a result, the gizzard of a healthy chicken is tough. Slice it thin, fry it gently in butter, add some white wine or sake, a bit of soy sauce or Worcestershire sauce, and in a few minutes you have a wonderful appetizer. What makes this meat exceptional is the texture. It has a crunch you don't associate with meat.