[wpvideo 9ixku7Qg]
These chicks are just a few hours old. I usually do not let the hens hatch chicks this time of year, but I made an exception for this hen. For 21 days she has been incubating the eggs. Tonight, when it got dark, I moved her and her chicks to a quiet spot in a small house in the covered chicken yard so she won't have to worry about any rain or snow. She hatched these chicks in a dog house out in the open. Tomorrow or the next day when she takes her chicks out of the house, she'll have a private yard for her chicks, and then in a few more days, when she is ready, she will take them outdoors to explore.
If you turn the volume up, you can hear the deep, clucking sound she makes as I reach underneath her. That is the call hens make to warn their chicks that danger is nearby.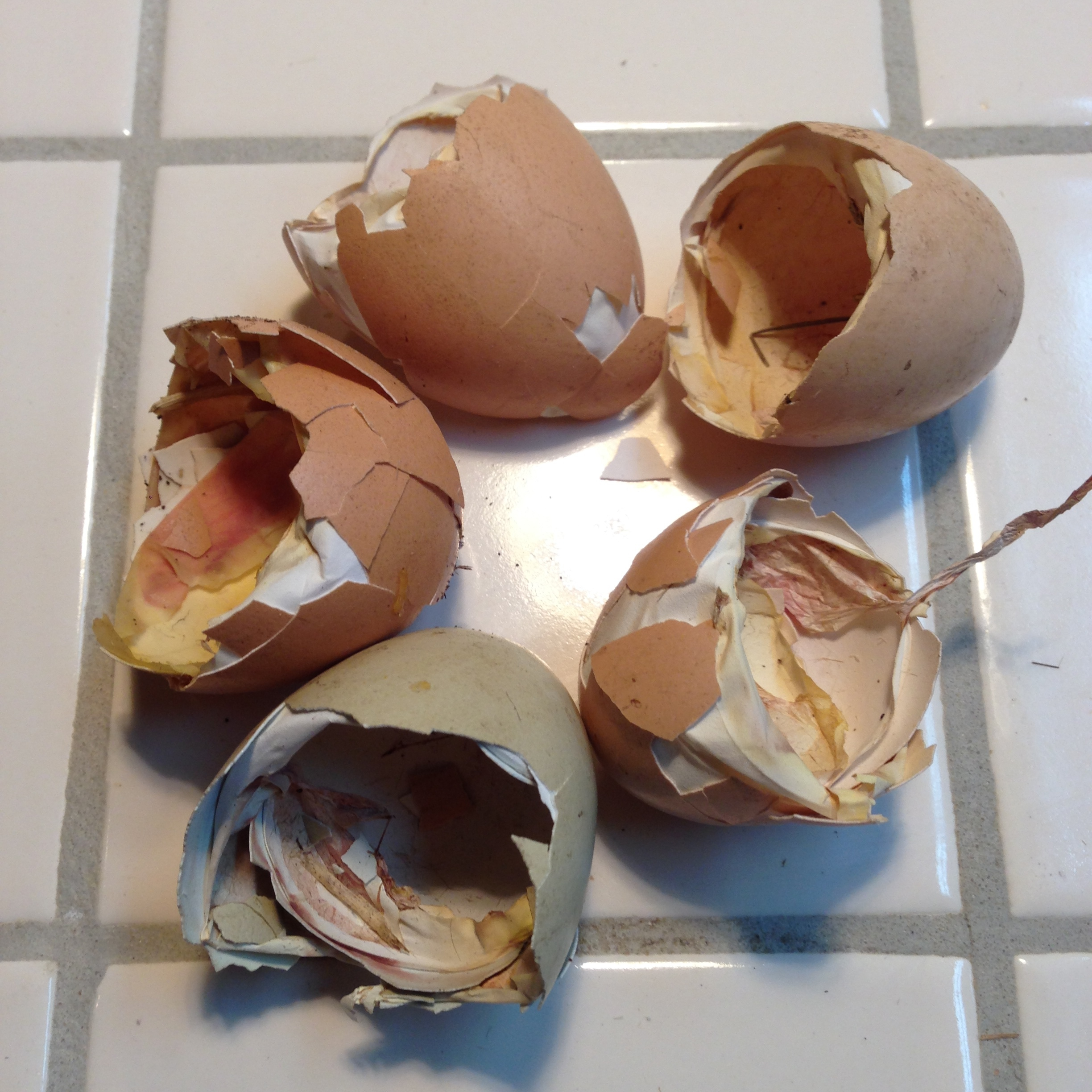 And this is what the eggs look like after they have hatched. Normally the hen or other chickens would eat these.
December isn't the best time for hens to hatch chicks. Usually when hens go broody this time of year, I replace the eggs they are sitting on with wooden eggs. That way they will keep sitting and eventually give up trying to hatch the wooden eggs after four to six weeks. I've discovered that if you remove the eggs and leave the hens with nothing to incubate, they can become quite upset at losing their eggs. They go through a period where they are clearly distressed. The nearest I can describe it is that they go through a mourning period. This doesn't happen if I let them go through a full brooding period and let them give up trying to hatch the wooden eggs.
Does it really matter taking this much care over chickens? It does to the chickens. Compared to our complicated lives, chicken lives are simpler, but they aren't mindless creatures without feelings and desires. They are more than animal robots. Each hen has her own style of mothering. Each chick has its own personality. When you purchase one of my chickens, it has lived the most natural life a chicken possibly can.