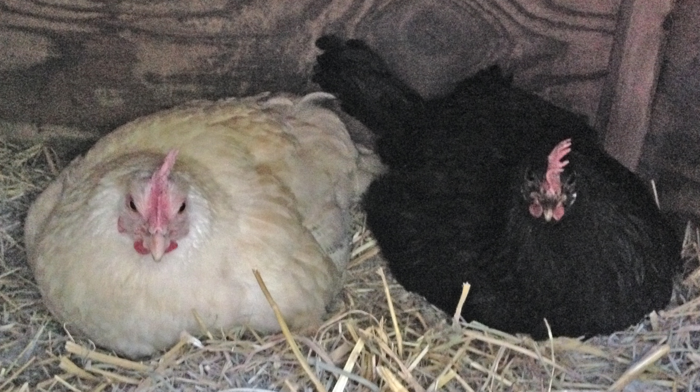 It's the summer solstice. The two mother hens aren't staying up to watch the sun set on this longest day of the year. They have gone to bed early. I wonder where the two chicks they share are sleeping. During the night do the chicks sneak from one mother to the other?
On this longest day, the dogwood is in full bloom.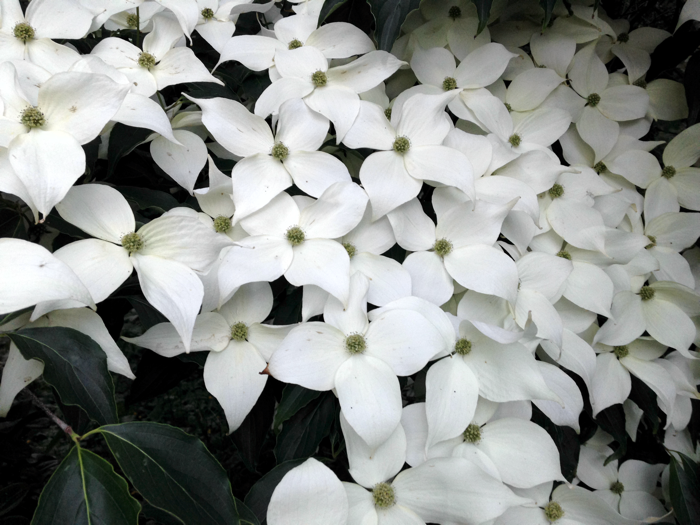 From the top of the roof, I watch the last of the sun rays climb to the top of the trees and disappear. There is still the heat of summer to come, but we all feel a little sadness as the days start to shorten.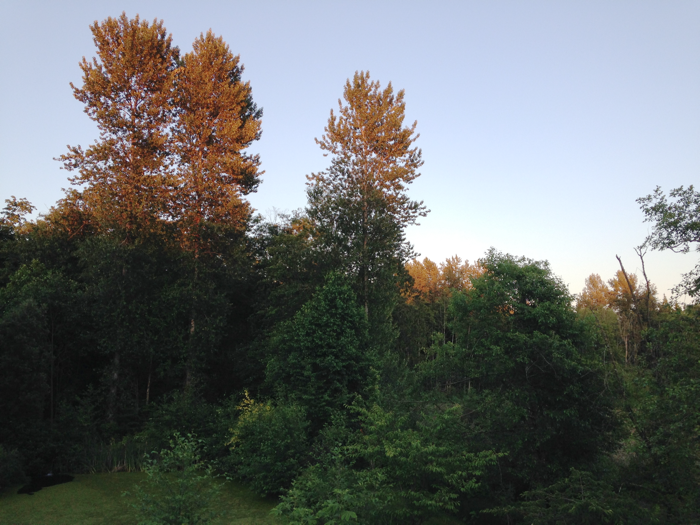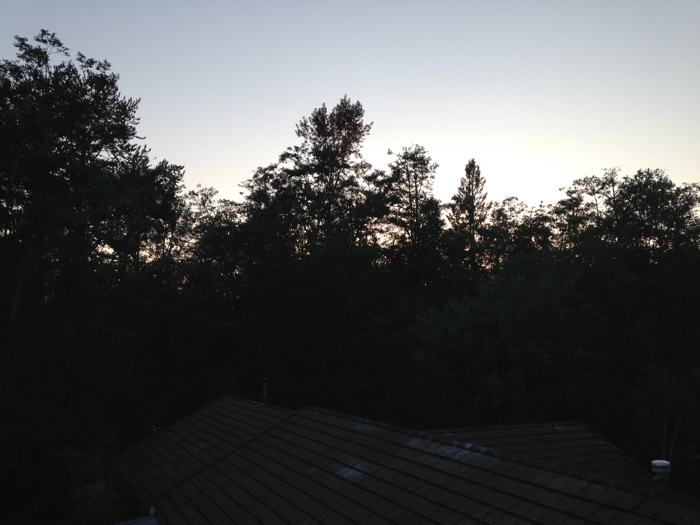 This far north, the solstice must be celebrated. In Seattle, in Fremont, the center of the universe, the Solstice Festivities are in full swing. From their website about the parade:
The Fremont Solstice Parade welcomes the Solstice Cyclists to ride in our parade. Please be advised that riders will not be wearing clothes and full nudity is to be expected. All cyclists are required to be painted and costumed for the ride. Most are. The Parade is not a nudist event, it is an Art event that recognizes the human body as a canvas and the joy of riding as a part of our community's creative expression.
The Fremont Solstice Parade is a special event that makes Seattle special. If you've never been, mark next year's calendar for the summer solstice and plan a trip to Seattle. And if you don't believe Fremont is the center of the universe, there is a guidepost in Fremont, marking the exact spot. The Metropolitan King County Council officially proclaimed Fremont as the Center of the Universe on July 25, 1994.
Now, therefore, be it proclaimed by the Council of King County;
The Artistic Republic of Fremont is hereby declared, decreed, and determined to be an Independent ImagiNation and a Mecca for those of independent minds and spirits, and is forever and fervently empowered with all the rights and privileges thereto accruing. Further, the Metropolitan King County Council plainly postulates and proclaims Fremont to be Center of the Universe, indeed, and hereby supports Fremont in its gallant endeavors to apply to the United Nations for sovereign status under international law.
A Man and His Hoe is about an hour and a half away from The Center of the Universe, but when you consider how many trillions of light years across the universe is, being just an hour and a half away from the center is like practically being right there.