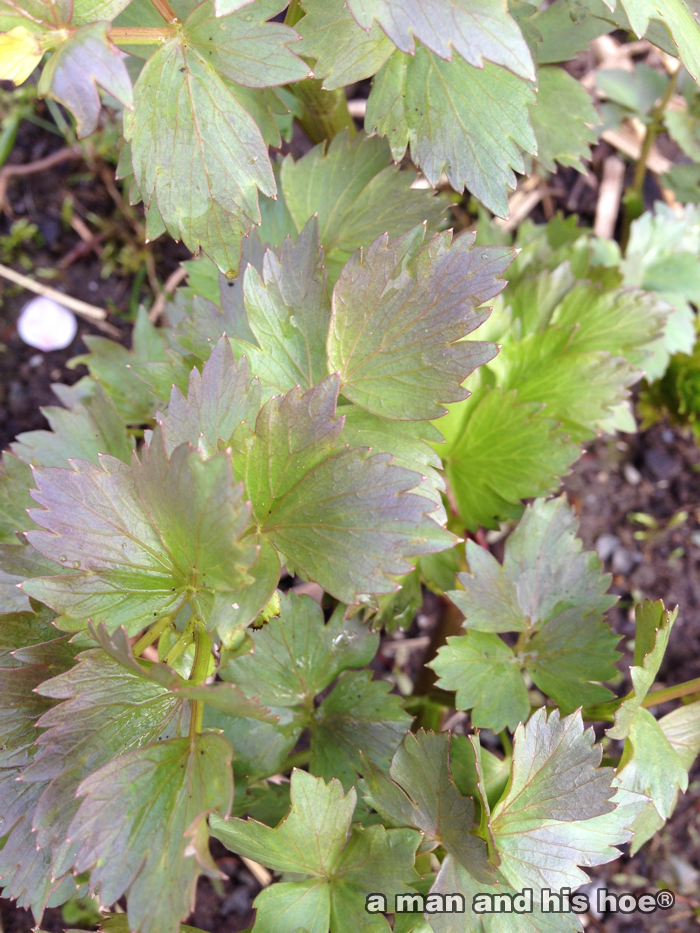 This morning I noticed that our lovage has sprouted. Potato soup isn't potato soup without lovage. A few leaves of lovage brighten up any salad. Not only is the plant delicious, it has a celery like taste, with many medicinal uses, it is beautiful and grows easily. Since it is a perennial, it comes up every year so once you have it, you have it forever.
This is one of those many, incredible vegetables that you never see in a supermarket. One of the downsides of our modern food distribution system is that it is based on handling huge volumes of products. The big box stores will only handle things that are produced on a vast scale, will travel great distances well, and keep on the shelves for a long time. This drastically limits the variety of produce they carry. This is why cities need to have hundreds of neighborhood food gardens, so that everyone can savor the full gamut of fruits and vegetables that nature provides. Imagine being within walking distance of a garden where you could stop, on your way home from work, to pick the vegetables and herbs you need for supper. So many vegetables taste best when eaten within an hour of being picked.
Hugh Fearnley-Whittingstall of The Guardian posted a number of lovage recipes here.
According to Wikipedia:
The leaves can be used in salads, or to make soup or season broths, and the roots can be eaten as a vegetable or grated for use in salads. Its flavor and smell is somewhat similar to celery. Lovage tea can be applied to wounds as an antiseptic, or drunk to stimulate digestion. The seeds can be used as a spice, similar to fennel seeds.