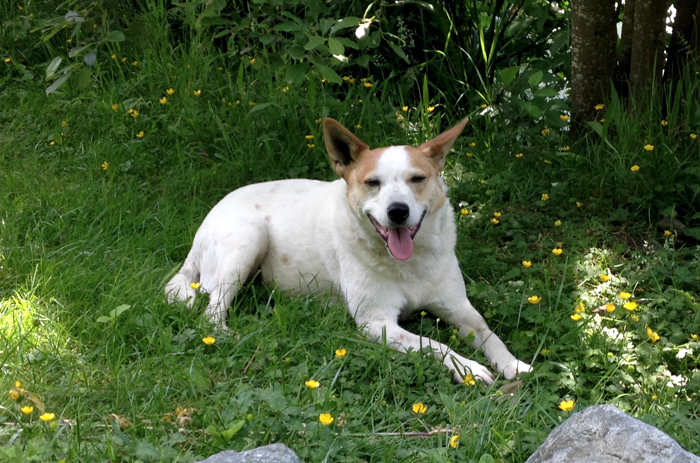 While weeding the garlic patch with BB, who was along for moral support, I spotted Sweet Annie (Artemisia annua) coming up between the garlic stems. If you are going to encourage any weeds, this is a weed to welcome. It will grow tall, six feet or more so be forewarned. The great thing about Sweet Annie is that the intricate leaves are as fragrant as the tiny flowers which appear toward the end of summer.
Let it go to seed in the fall, and next year, you will be guaranteed to have beds of tiny Sweet Annie seedlings. This is not an issue. It's a delicate plant and you can easily weed it. The great thing is that while you are weeding the extra seedlings, you will be bathed in the most wonderfully scent imaginable. Just brushing against the plant will fill the air with sweet perfume.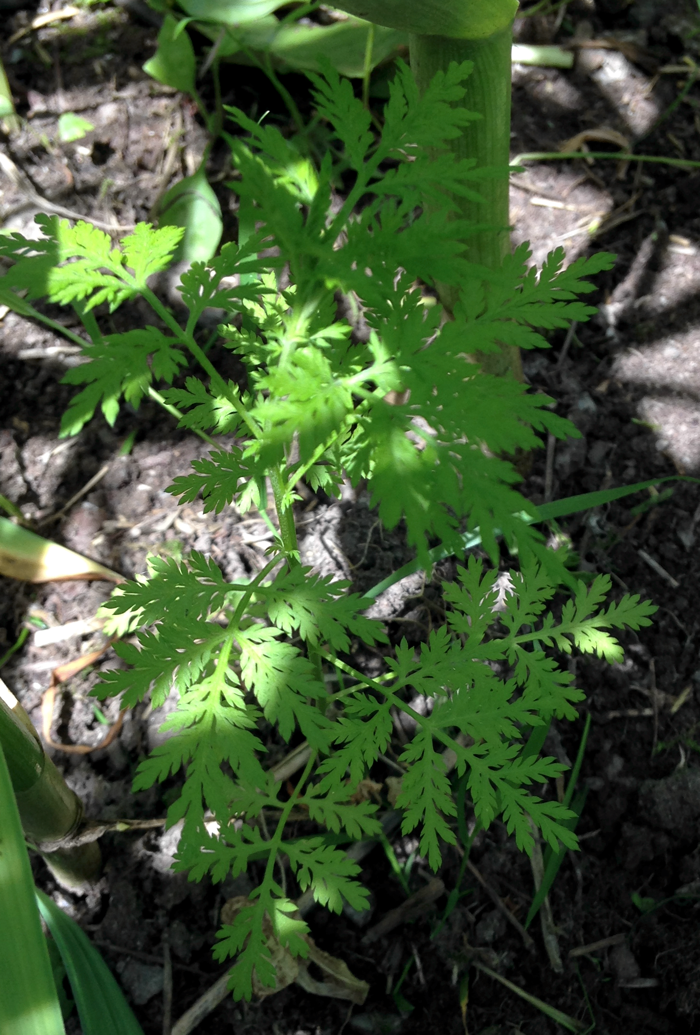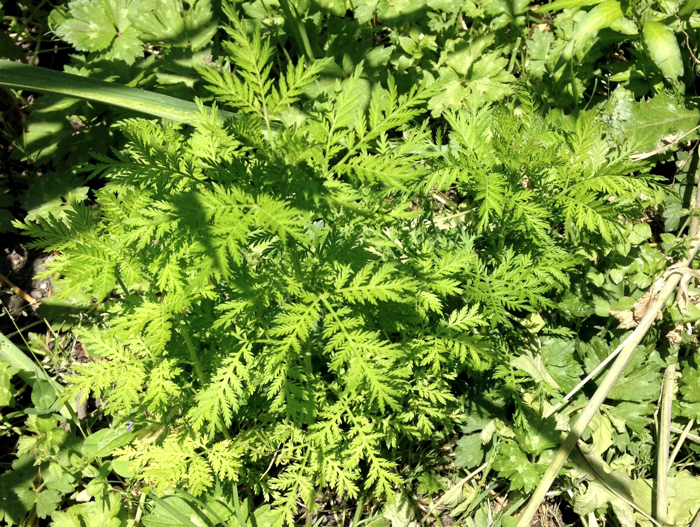 Saria Stevens who co-founded Chuckanut Transition in 2009, first introduced me to Sweet Annie. That was three years ago. Every year I look forward to spotting the first seedlings in my vegetable beds.
In late summer, early fall, I cut whole branches of the lacy leaves and hang them inside. Their fragrance lasts for months. It's perfect to hang a dried branch in a closet.