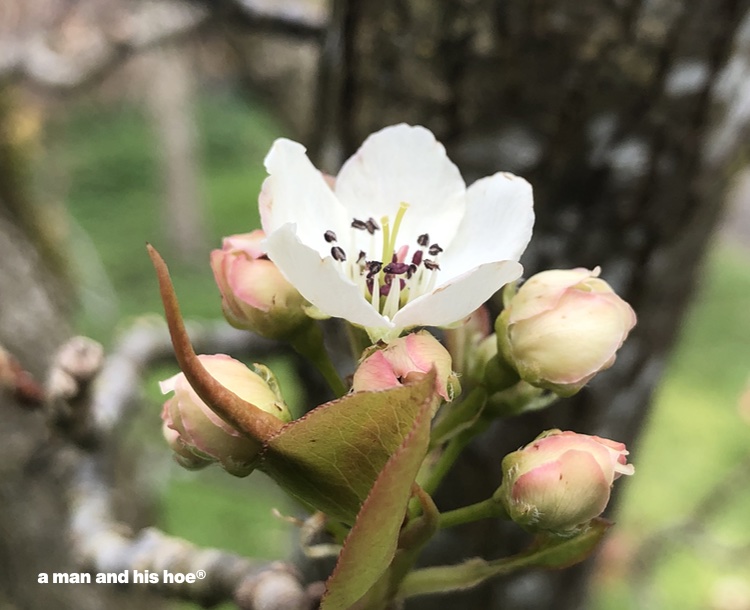 The pear blossoms are opening. These are modest flowers compared to the showy cherry blossoms. Camellias are flowering too.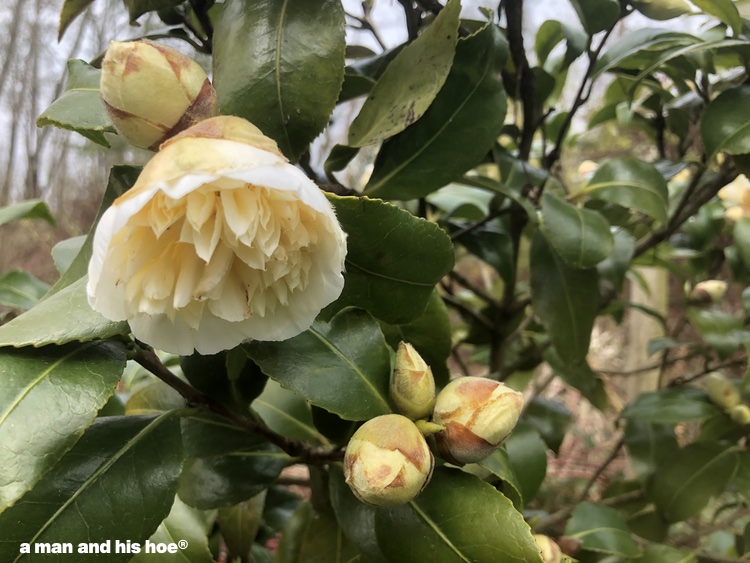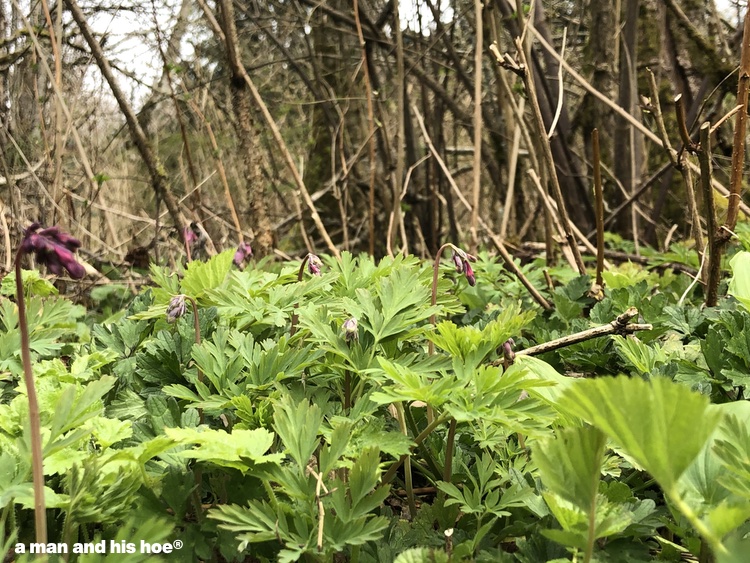 The forest floor is a carpet of green. The sunshine and warmth have stirred the bleeding hearts and trilliums awake. I saw the first trillium of the season today.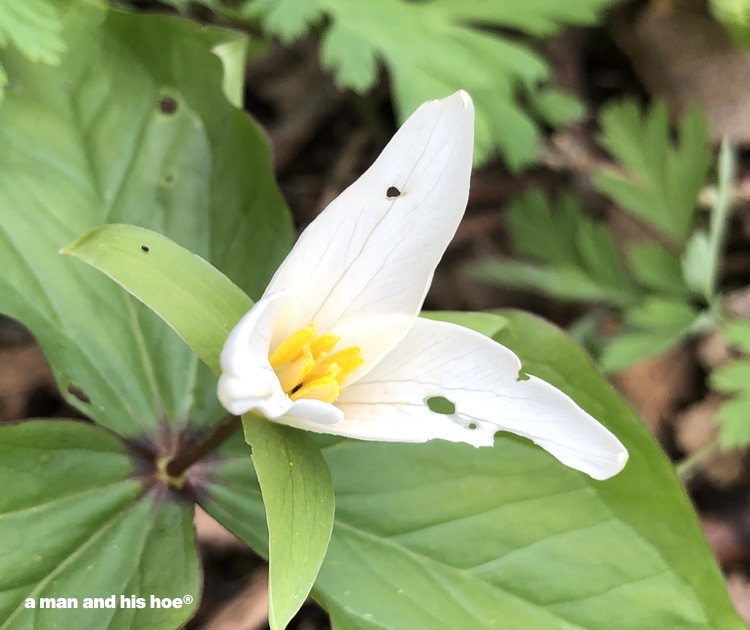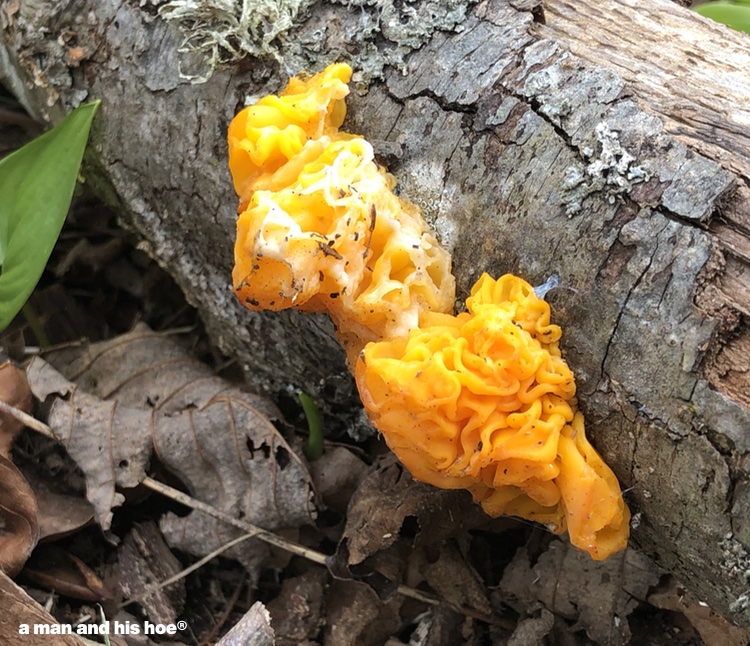 And this splash of yellow on a log. Wow! Mushroom yellow? For some reason this fungus wants to be seen by all.