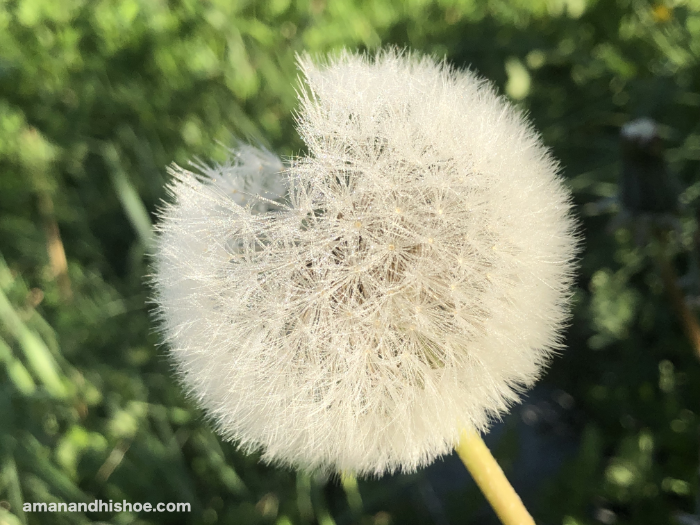 Today's clouds are a welcome relief from the early heatwave of the past few days which gave us a taste of July and August in May. The yellow dandelion flowers have turned into fluffy white balls, which float away with the slightest breeze.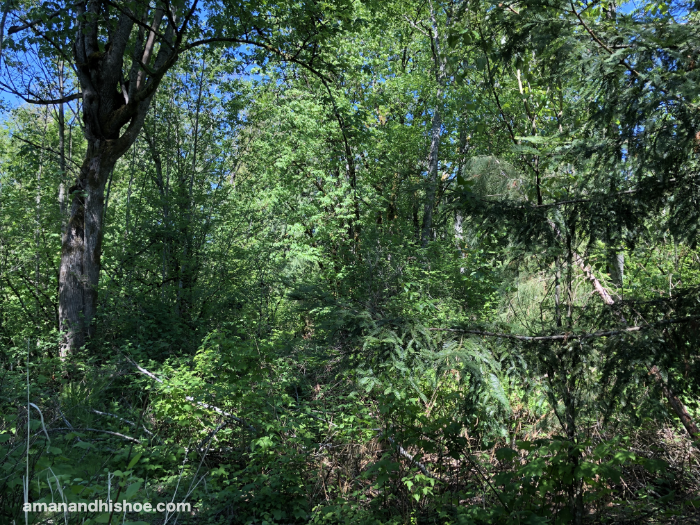 You'd never know that the woods are full of chickens, their favorite place to be. It's not until you hear their alarm calls, that you even know they are there.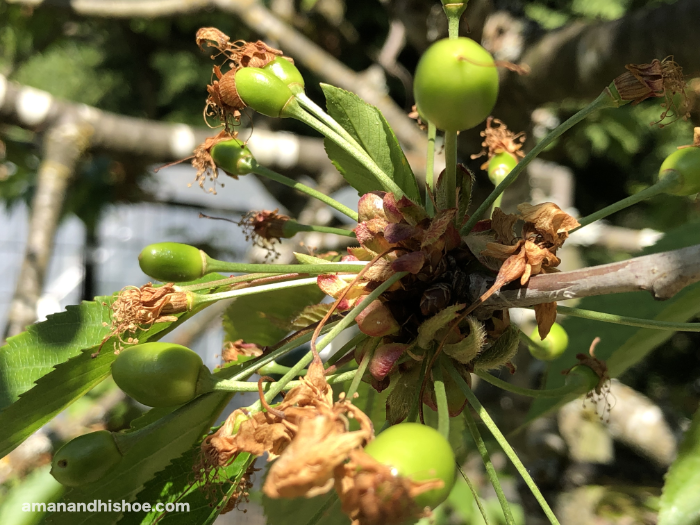 The cherry blossoms have become baby cherries. Another month or so and they will be plump, sweet, and irresistible.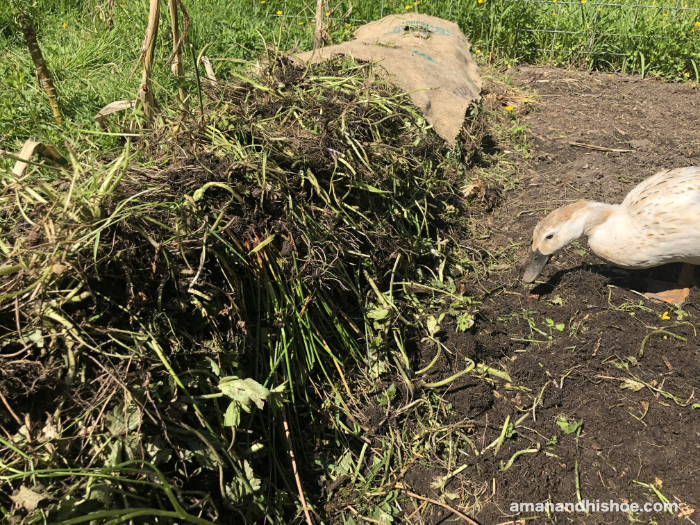 I'm getting bountiful rows of pulled weeds clearing the garden beds. They should make good potato beds. I'm covering them with gunny sacks with holes cut out for the potatoes to grow through. Come mid summer I'll find out how well this works.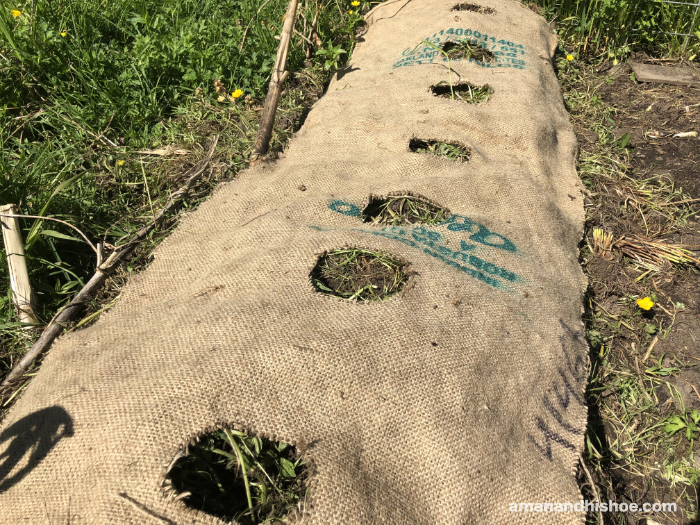 Working in the garden and woodland, I'm in awe that nature never has any waste. There are no garbage piles in nature. Everything that is made can be reused, recycled, composted.
There is a small town in Japan, Kamikatsu (no English on the town's home page, but fun to click through anyway), on the island of Shikoku, which has a goal of becoming a no-waste town by 2020.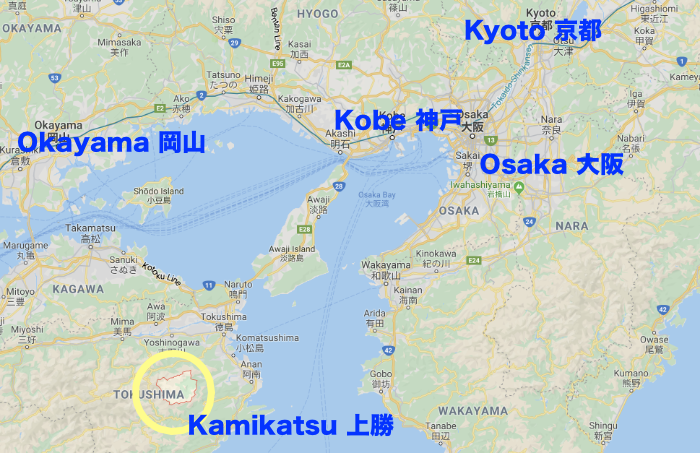 They recycle 80% of all their waste. They have a recycling center where the townspeople bring their waste, and sort it, not into simple categories like paper and plastic, but into many categories. For example, there are 9 categories just for paper products. There is a chart of 1,152 items, from aluminum-coated paper candy wrappers to whiskey bottles to dresser mirrors, listing which bin to put each item.
Try as they might, they can't yet get down to 0% waste because of the way products are manufactured. To get to 0% waste, they need companies to rethink how products are made and packed, and to design 100% recycling into the products before they leave the factory.
It's inspiring to see a small town in the mountains of Japan taking on the goal of reducing waste to zero. Their efforts have attracted attention from around the world. How different things would be if producing zero waste was taken for granted, and it was the way everything was made. Nature does it. Why can't we?