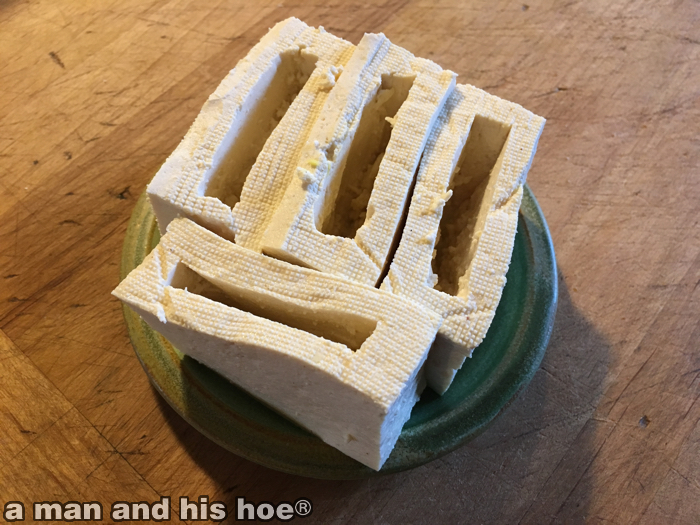 Take slices of firm tofu, A Man and His Hoe® tofu if you are lucky enough to get some, and using a sharp knife, carve out pockets on one side of each slice.


Make a filling. I used the carved out tofu, ground pork, grated ginger, crushed garlic, and salt. Be creative. Use your favorite spices.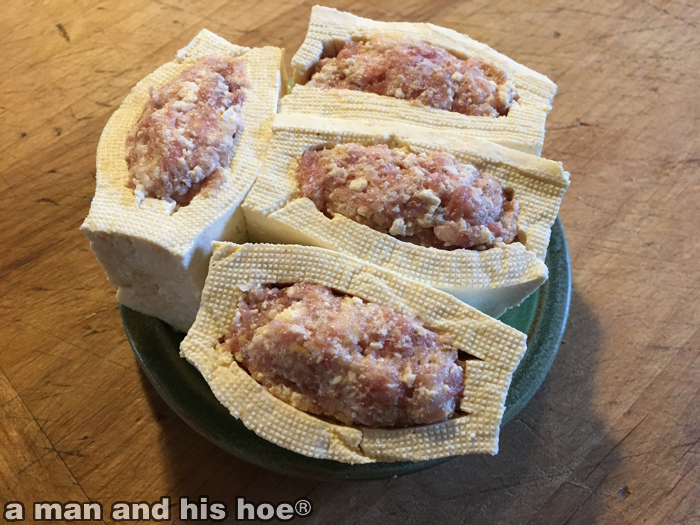 Stuff the tofu pockets with the filling.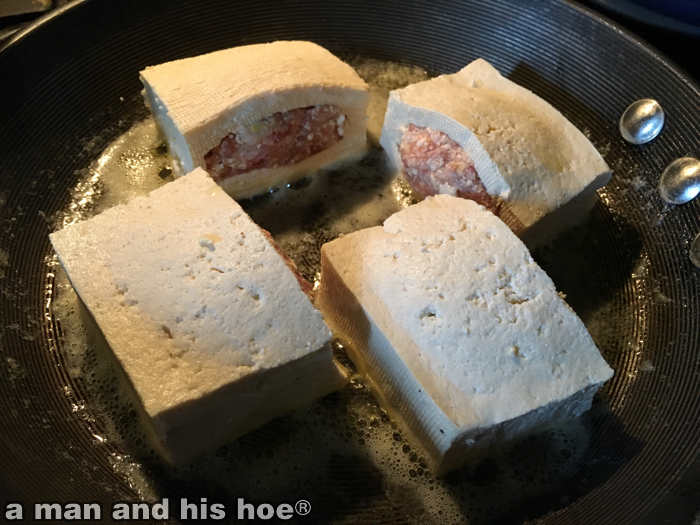 Fry the pockets in hot butter or oil for seven minutes until crispy brown, flip over and fry for another seven minutes until both sides of the pockets are nicely browned. You may need to cover the pan with a lid for part of the time to thoroughly cook the filling.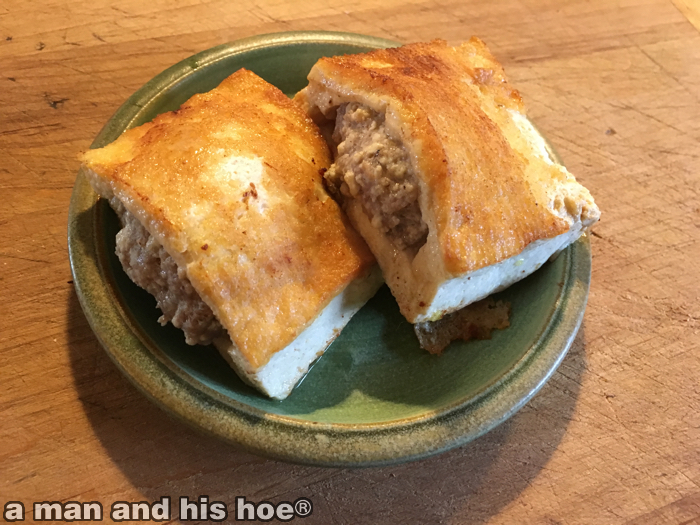 Serve immediately while piping hot.
Warning: Only make this for yourself. If you make it for your spouse, friends, or children, they will demand you make it over and over again.