It's lunch time and on the board today are onion scapes, asparagus and garlic stalks, fresh kale, lettuce and mustard leaves. All refuse from an hour of weeding and thinning. The nice thing about cleaning out vegetable beds is that nothing gets thrown away. The weeds and stems you don't want to eat, the bugs and bacteria in the compost pile are always ready to accept. The pretty stuff ends up on the lunch table in fresh salads and sautéed dishes.
How many restaurants can you go to where you get to taste greens that are just minutes out of the garden? People pay an arm and a leg for such exquisite fare. Here at a man and his hoe® it's what's for lunch every day.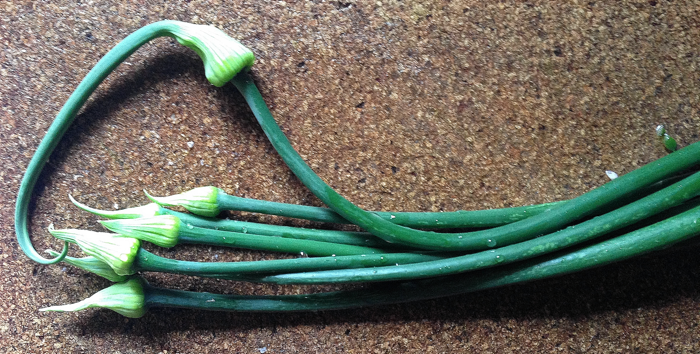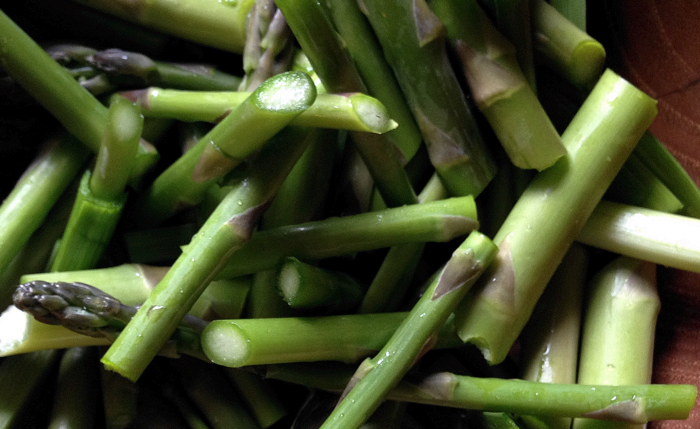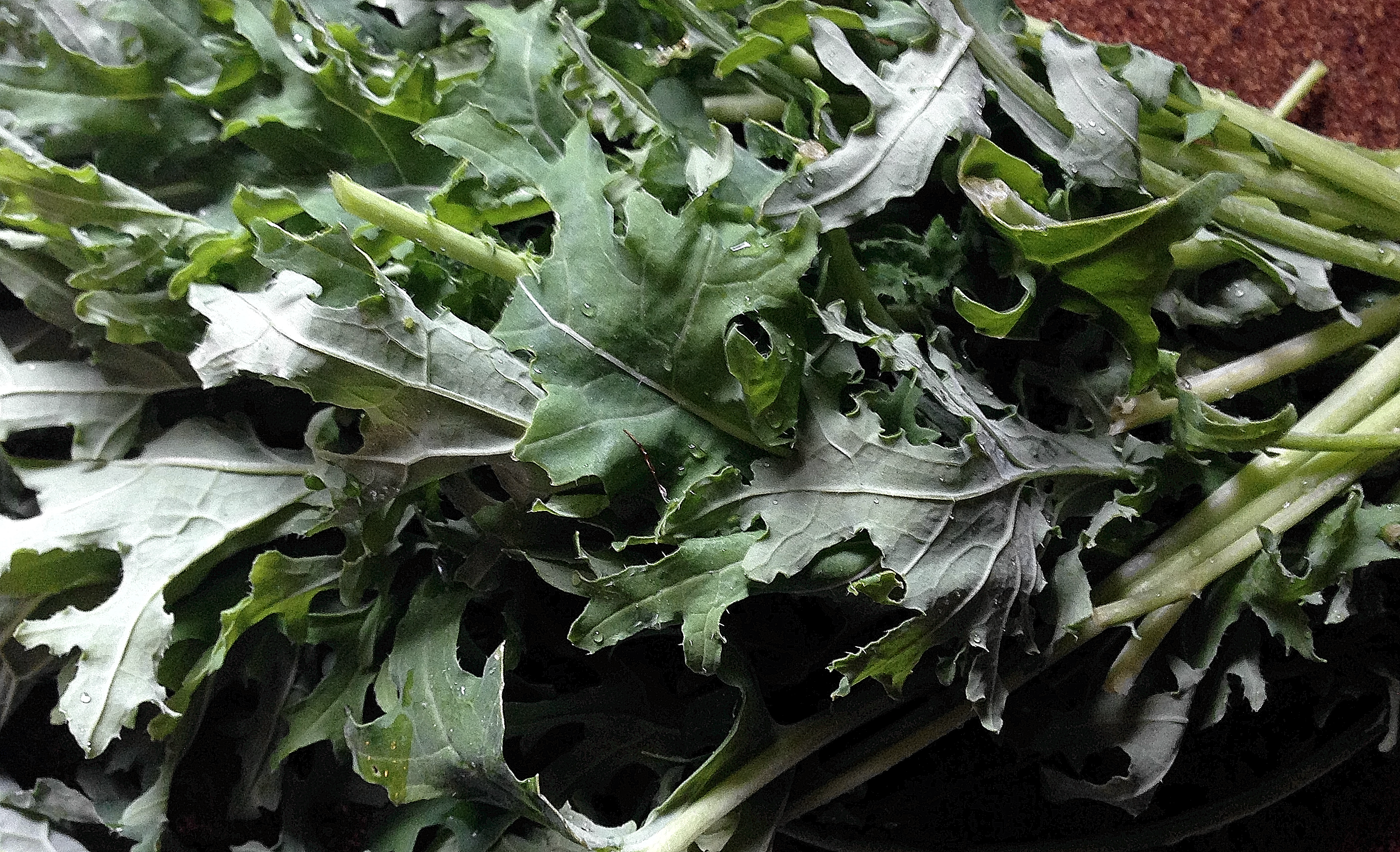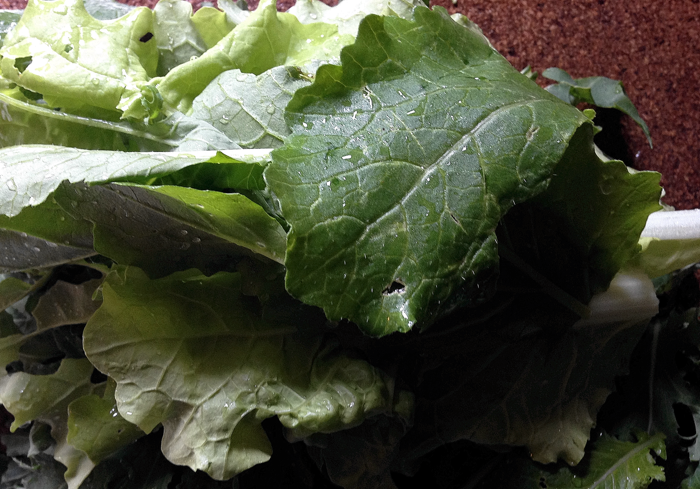 The Trellis Restaurant in Kirkland, Washington, serves fruit and vegetables harvested daily at Executive Chef Brian Scheehser's 10-acre farm in Woodinville. This is what they say on their website:
Experience Seattle's most pure "farm-to- table" restaurant dining experience at Trellis. Executive Chef Brian Scheehser practices sustainable farming on his 10-acre farm in Woodinville. He grows and harvests fresh vegetables, fruits and herbs featured on the Trellis menu, including his signature "Two Hour Salad" with ingredients harvested within two hours of being served. Enjoy a down-to-earth wine country cuisine, lovingly planted and artfully prepared with our hands.
Eating greens picked within two hours isn't bad. It's not quite up to my standards, but it's acceptable. The next time you are eating out, ask how long ago the greens were picked. Find out where they came from. It would be interesting to know.

On the Board Today – May 18, 2014
On the Board Today – May 10, 2014
On the Board Today – May 9, 2014