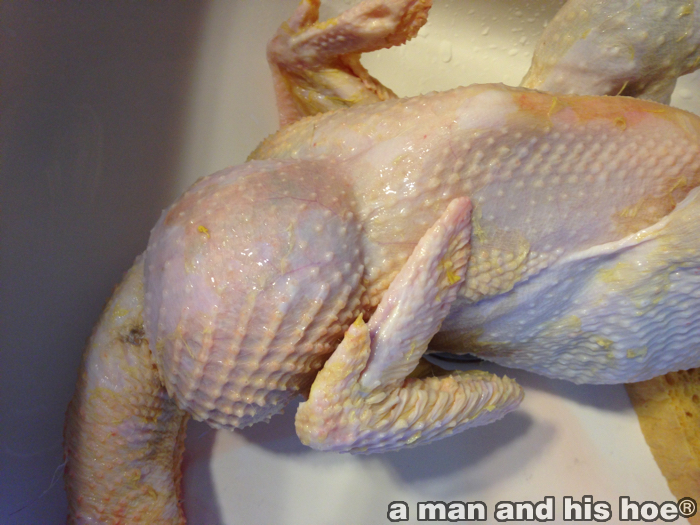 A common practice when butchering chickens is to not let them eat any food for twelve hours to a full day before you butcher them. The reasoning is that you want their digestive system to be clear of food when you butcher them, so it's easier to process them. But birds have a high metabolism rate and not being able to eat for so many hours is distressing.
I find it gentler to let them eat uninterrupted, and spend a little extra care and time processing them. The big bulge on this unfortunate rooster is his last meal. When chickens eat, their meal first goes into their crop, a sack at the bottom of their neck. They can stuff a large amount of food in their crop. Then, at their leisure, they will digest their meal.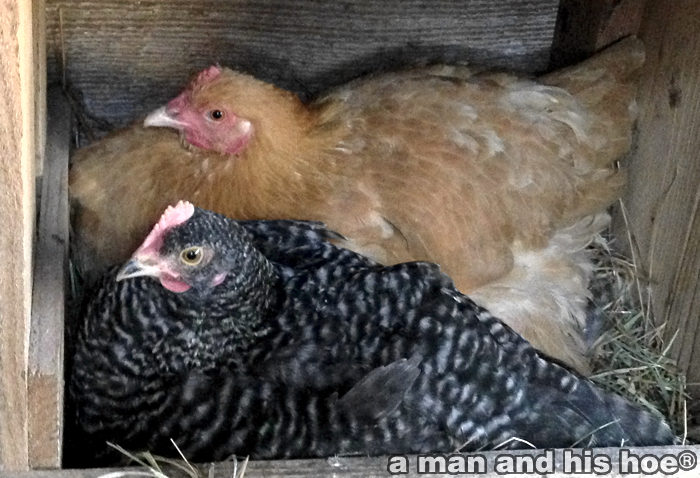 On a lighter note, I took another picture today of this young chick waiting quietly as its mother lays an egg. The chick is nearly the size of its mother. Even a bird with a small brain is capable of needing love and giving love.
Also see You Never See This on a Regular Egg Farm.