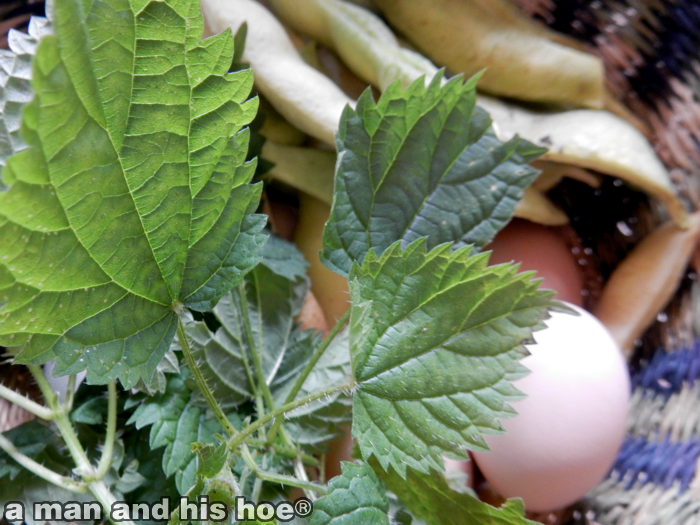 Some special things came out of the garden today: stinging nettles and shirohana-mame (white flower beans). The shirohana bean pods are starting to turn yellow, which means they can be harvested. I picked a handful to see how they turned out this year. The main harvest is still a few weeks away.
The recent cool spell has invigorated the stinging nettles and they are sending out new shoots.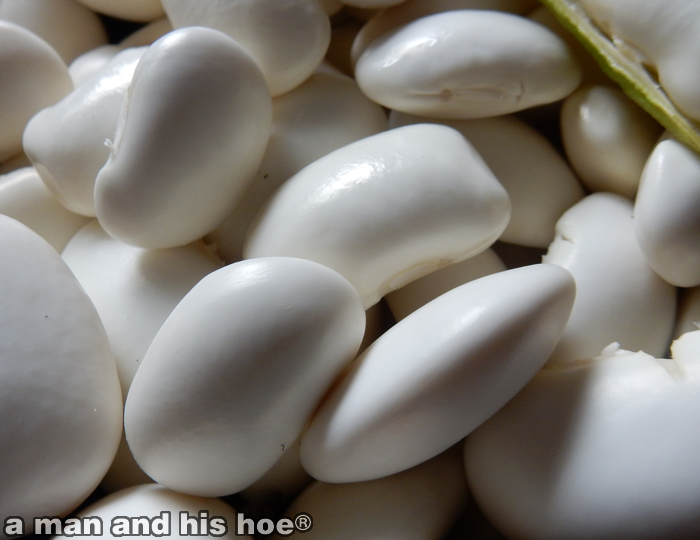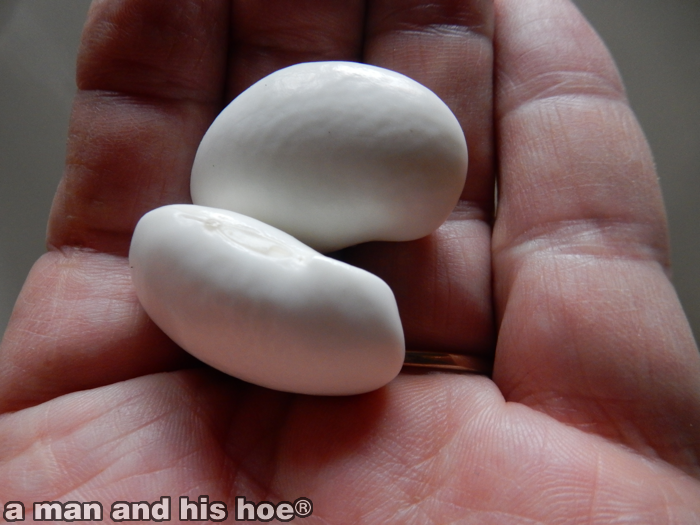 The huge white beans are spectacular. I wish I had some extra to sell, but not this year. Don't even ask. Most of this year's harvest is for planting next year, the rest for our dinner table. Next fall I should be able to offer organic shirohana-mame. Try even looking for regular fresh shirohana-mame, let alone organically grown ones. Let me know if you find any place to buy them.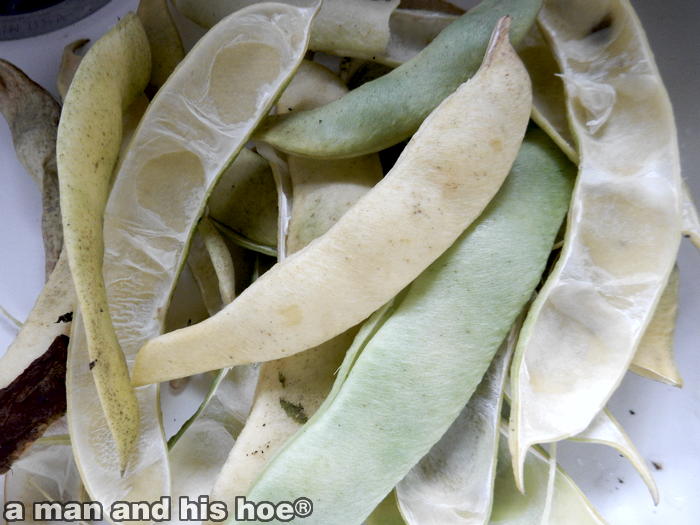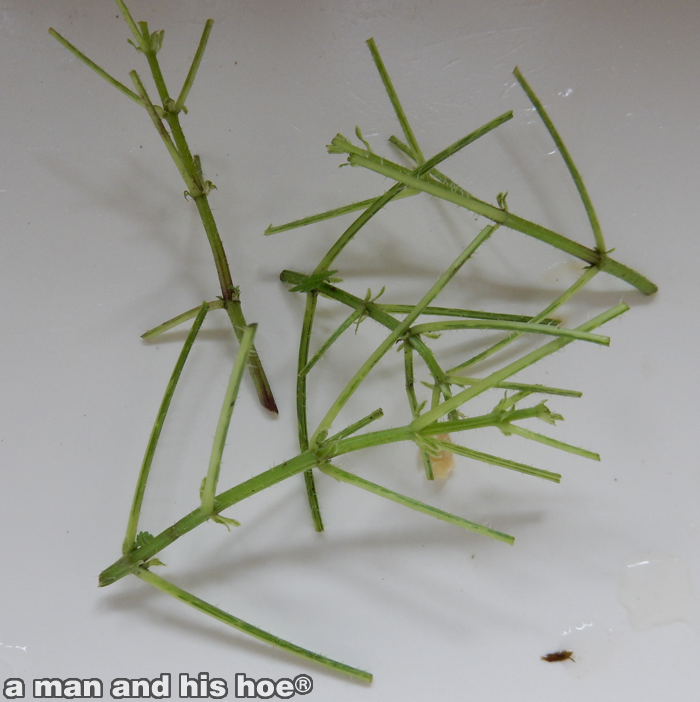 And what is that above? The latest art installation at the Gugenheim? No, the stems of stinging nettles after the leaves have been cut off.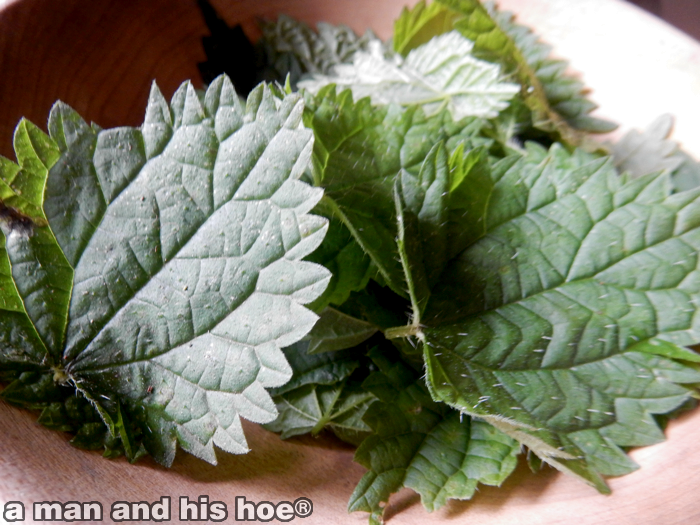 And below is a bowl of freshly cooked shirohana-mame. Are we the only ones in the whole country eating a bowl of just picked shirohana-mame for lunch today? It's possible.