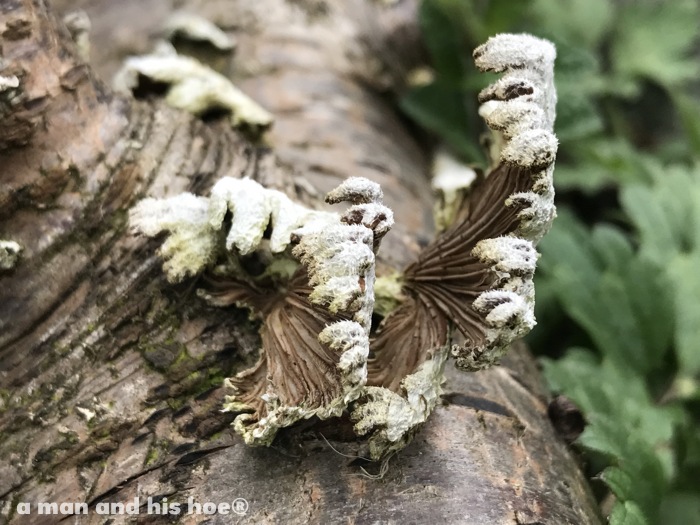 Whoa! Say, what grows there? On a cherry log, waving fronds of some mysterious fungus grow, frosty on one side, leathery on the other. With their curled fingers they entice one to listen to their story. If such fronds could talk, what would they say?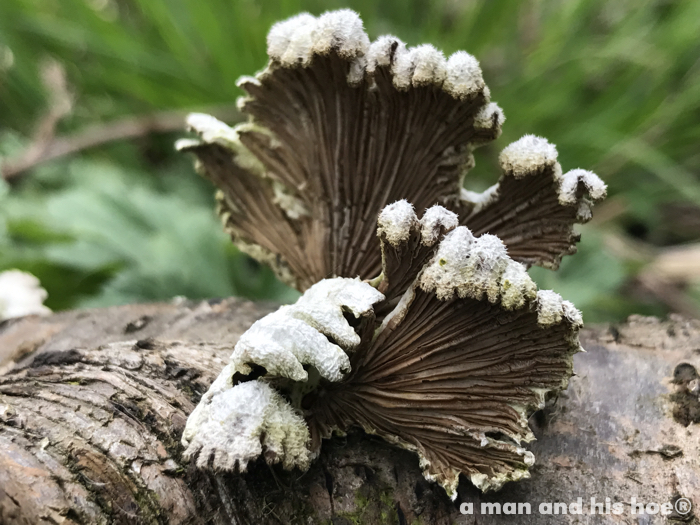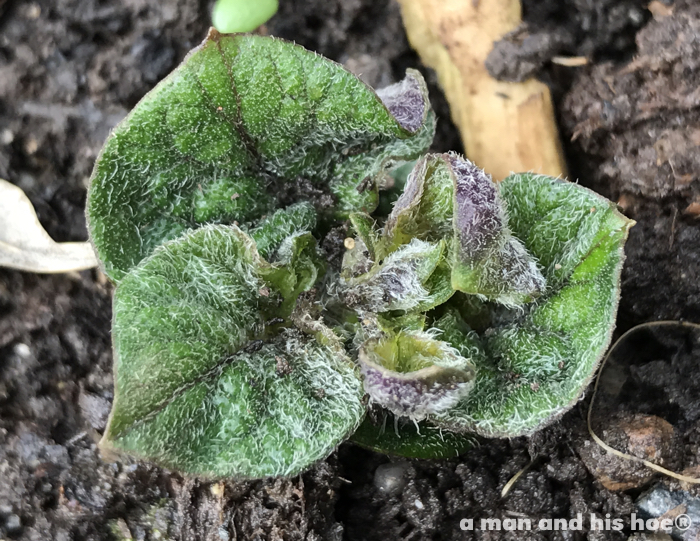 A first potato has sprouted, poked its first leaves out of the ground. I like how potato sprouts are so furry. If I clipped the down of potato sprouts, could I a pillow make? I tried researching the fuzz or down on baby potato leaves, but couldn't find anything about them. They evidently are not a thing yet.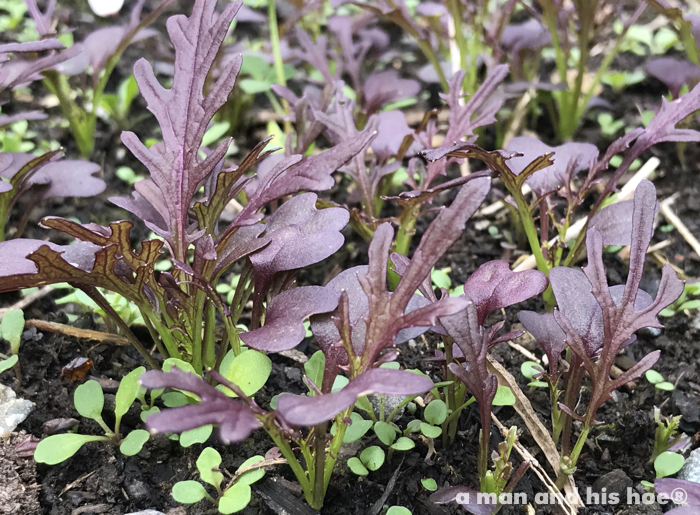 A thing in my book are the delicate sprouts of ruby streaks, a mustard green. They self seed easily, and this bed came up on its own from last summer's flowers. The ones I thin out make a fiery snack.