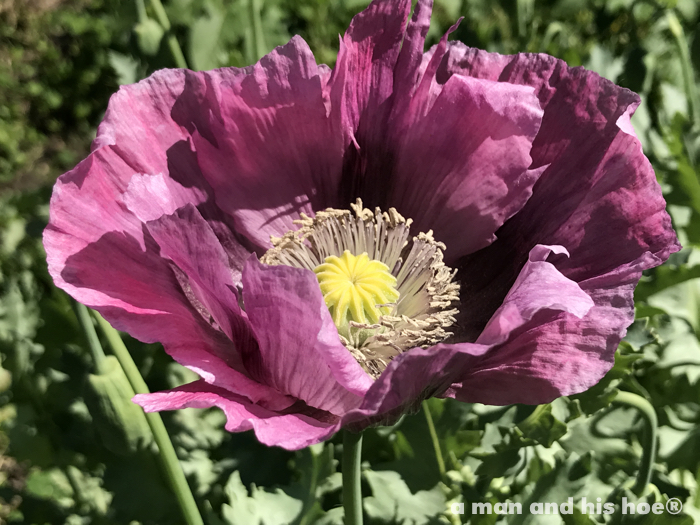 The first of the poppies opened this summer solstice day. I find the summer solstice tinged with sadness. It's all down hill from here. It's barely gotten warm, and already the days will start getting shorter. They should keep getting longer until the end of July, and wait to shorten until September.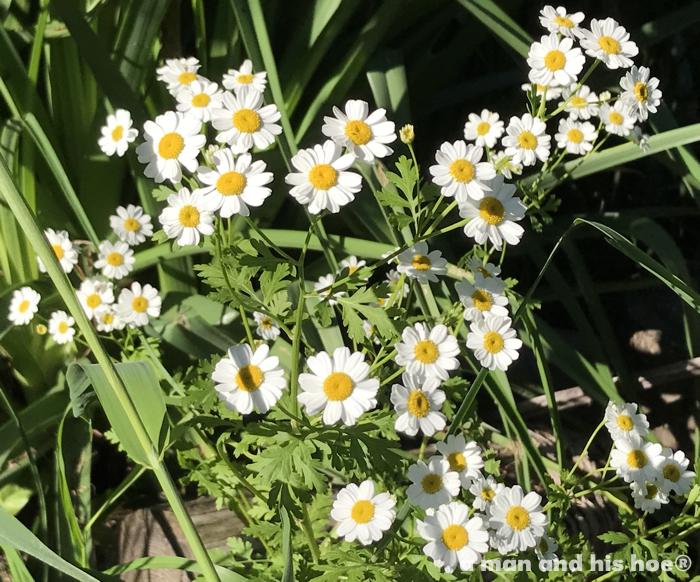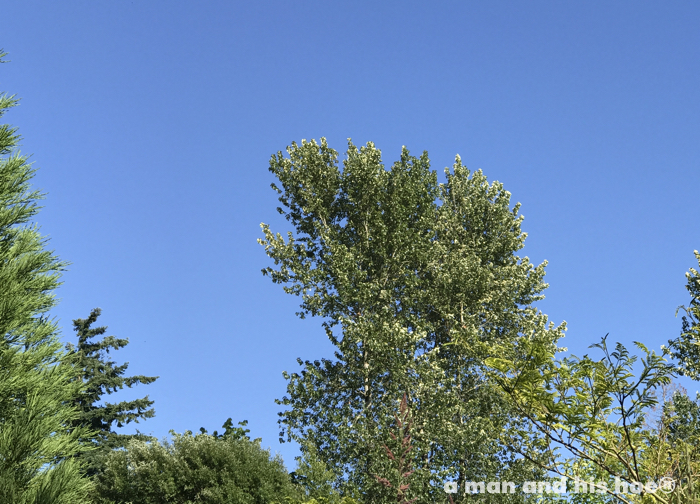 The skies are rarely so blue as they are in the Pacific Northwest. The cottonwoods on the other side of the pond wave good bye to the setting sun. Are they sad to see the days getting shorter?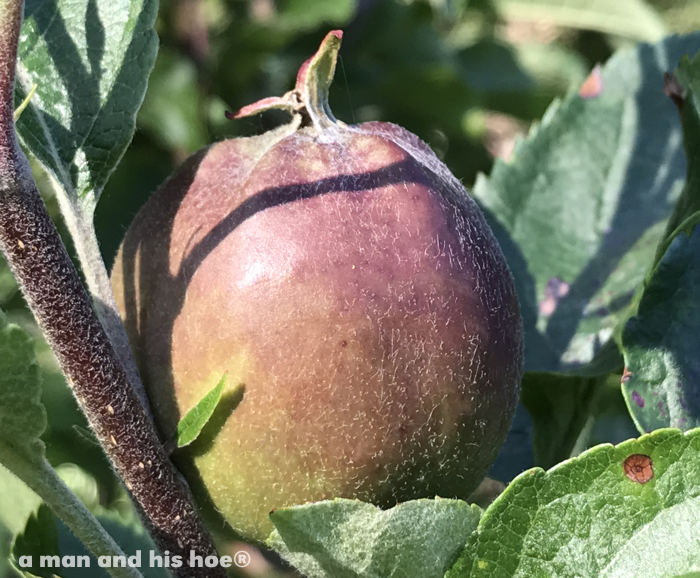 With the days getting shorter, it's a race for the apples to get fat by fall. I don't know what kind of apple this tree is, but by mid August it's apples are sweet, crisp, and juicy, a consolation for shortening days.