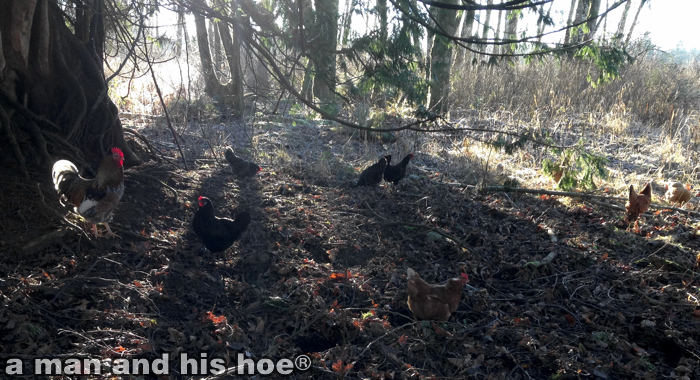 2015 started with brilliant sunshine, a great way to start a new year. Early in the morning, Sven and his hen admirers are out at the edge of the property, scratching through the underbrush of a large cedar.
It's nearly impossible to go through a day without learning something new. Maybe this is something you did not know: Chickens love bridges. A favorite bridge of the chickens here, is this bridge across the stream. It connects two of their popular hangouts.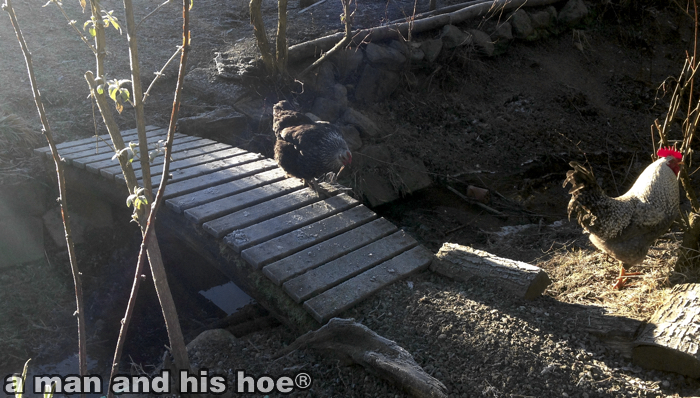 Throughout the day, hundreds of crossings are made by the chickens. Even on a frosty morning like today, it is in constant use. Back and forth, back and forth, it's rare when there isn't a chicken or two on the bridge. At times they like to pause on the bridge and watch the stream flow below. Maybe they are thankful they don't have to get their feet wet. Who knows, this may be the busiest outdoor chicken bridge in all of chickendom.
Below, you can see King Richard parading across the bridge.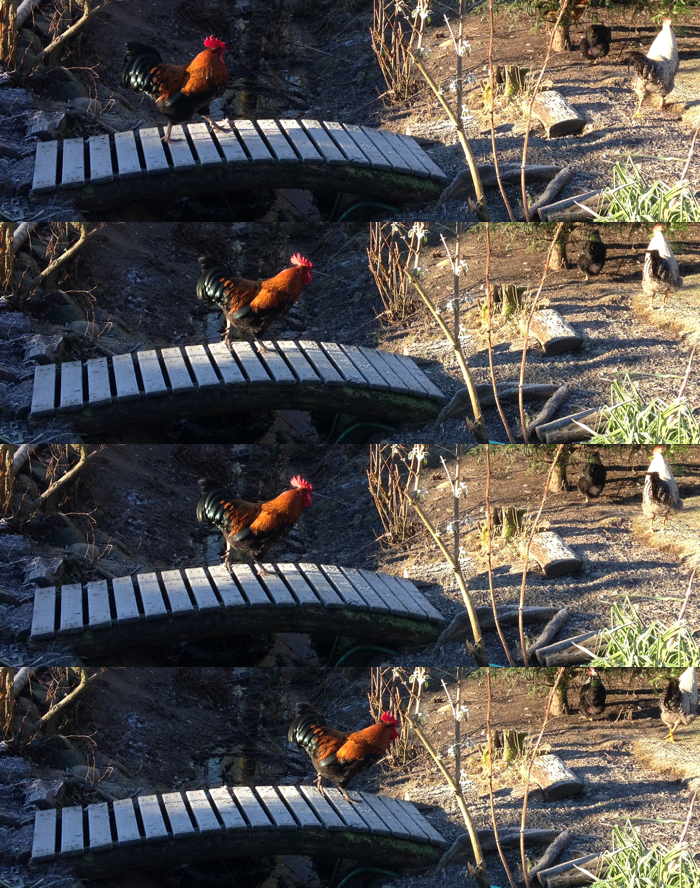 So now, if you encounter a crossword puzzle hint that says, "What do chickens like?" See if the word "bridge" or "bridges" works.