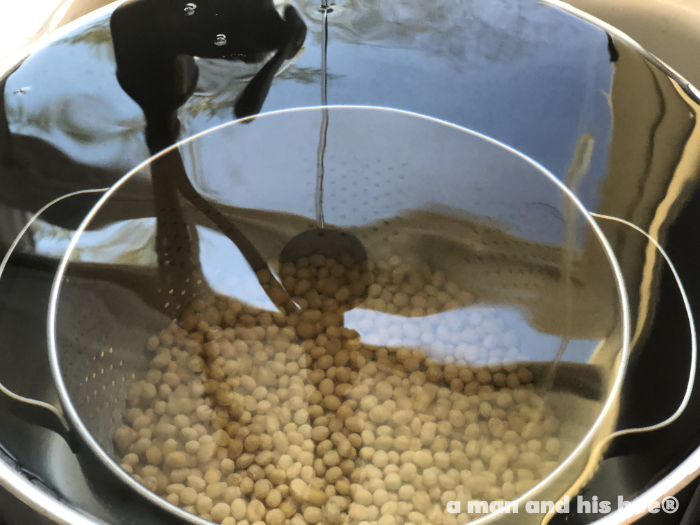 Soaking soybeans is an artful practice. The beans are so peaceful, resting in the quiet water. I let them soak overnight in gently running water. It's just the slightest of streams falling into the pot, not even making a ripple, just a dimple you can see at the top of the picture. The flowing water gently purifies the beans. By morning they are plump and beautiful.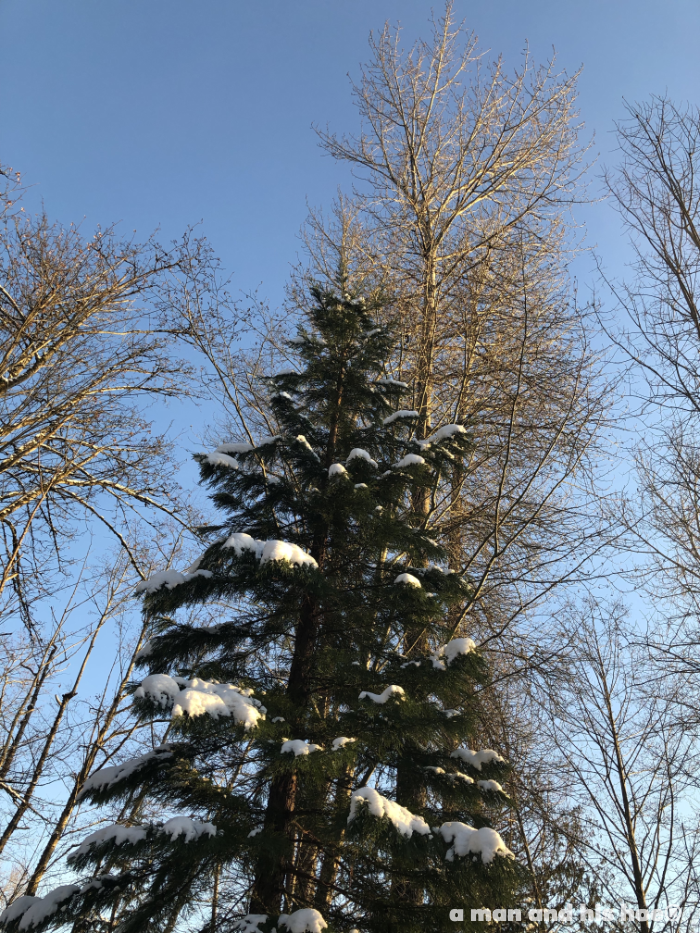 Outside the tofu cabin, the small sequoia we planted more than a decade ago is now so tall I have to tilt my head back to see the top. Behind it, the cottonwoods tower more than a hundred feet. If I live to be five hundred years old, the sequoia may tower three times the height of the cottonwoods and dwarf the cottonwoods. In 2519 a three hundred foot sequoia on Bow Hill will draw the attention of everyone traveling through the Skagit Valley. This sequoia is destined for great things.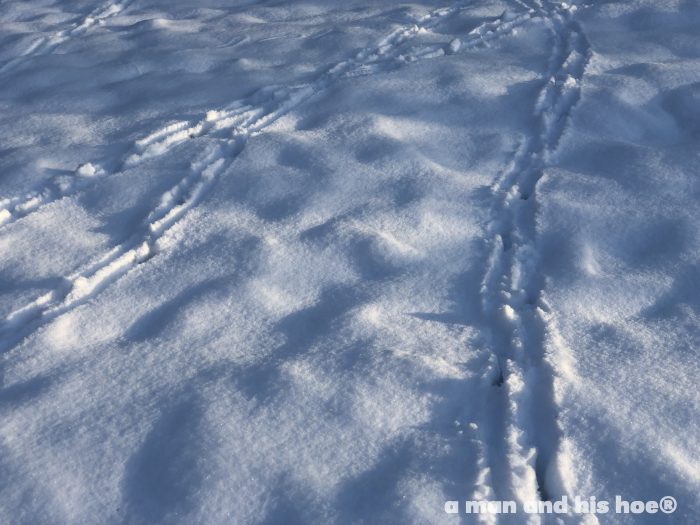 Around the sequoia are these curious tracks. Are they Chicken tracks? I'm not sure, but they are the normal routes the chickens take on their meanderings around the pond.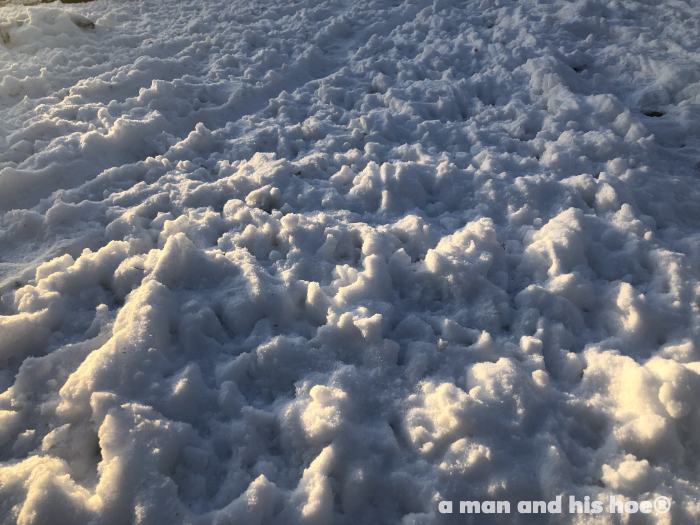 Where many chickens gather, the snow is trampled to smithereens, three toes at a time.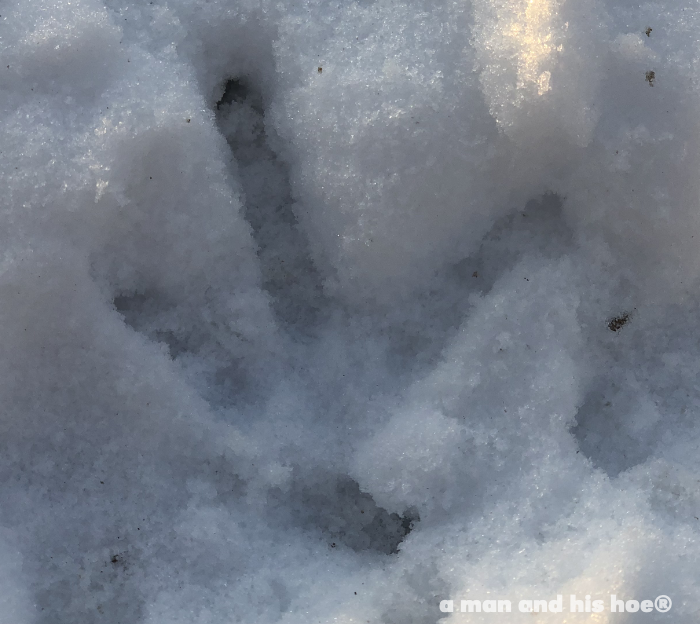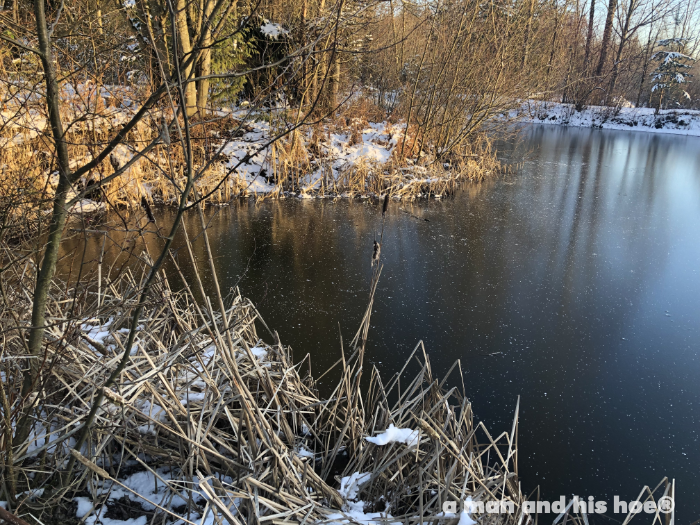 It's been a few years since the pond has frozen over like this. If it snows like forecast this weekend, the pond will become a white field, and maybe the chickens will take shortcuts across the pond to get to the other side, maybe. I'll know if I see chicken tracks across the snow covered pond.