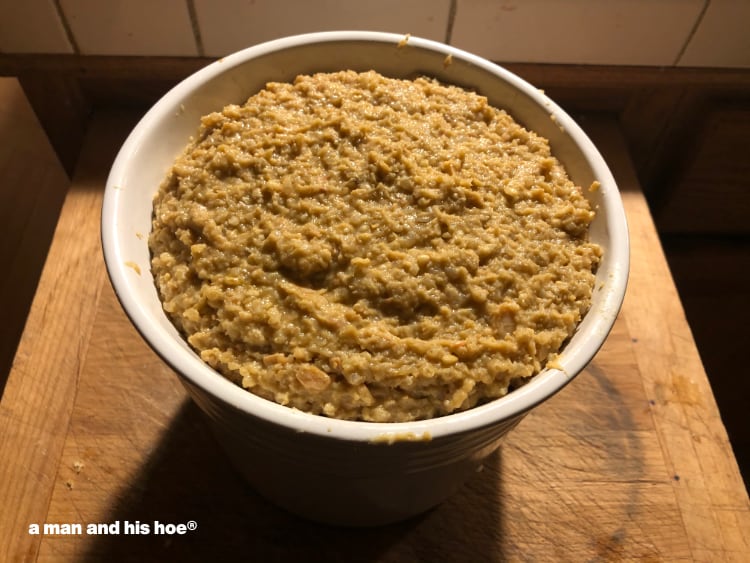 It takes 317 days for a miracle to happen. November 13, 2019, I put up a crock of miso with barley added to the soybeans, a first for me. 317 days is plenty of time to forget. It came to my mind this week that hey, I've got to try that barley miso I put up last year.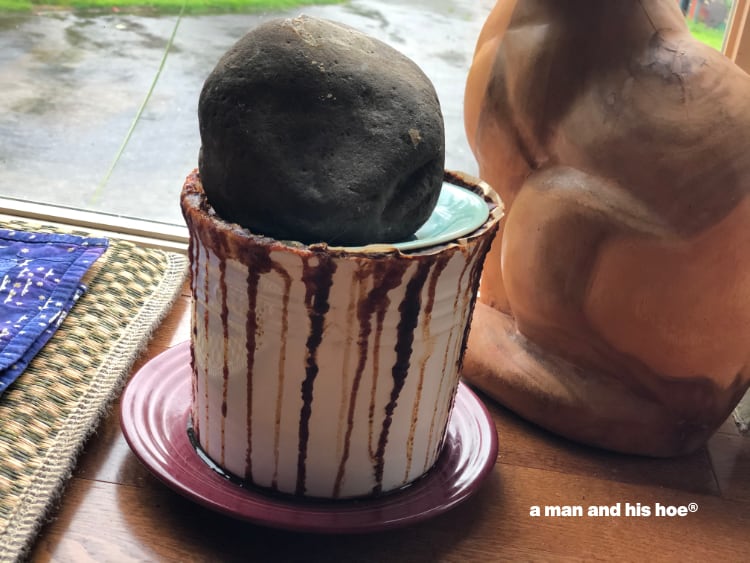 This morning I went looking for it. I didn't find it where I thought I'd set it aside. Instead, I found an empty crock in that cupboard. I looked all through the house and garage. I went back to where I was sure I'd placed it, and found it hiding behind the empty crock.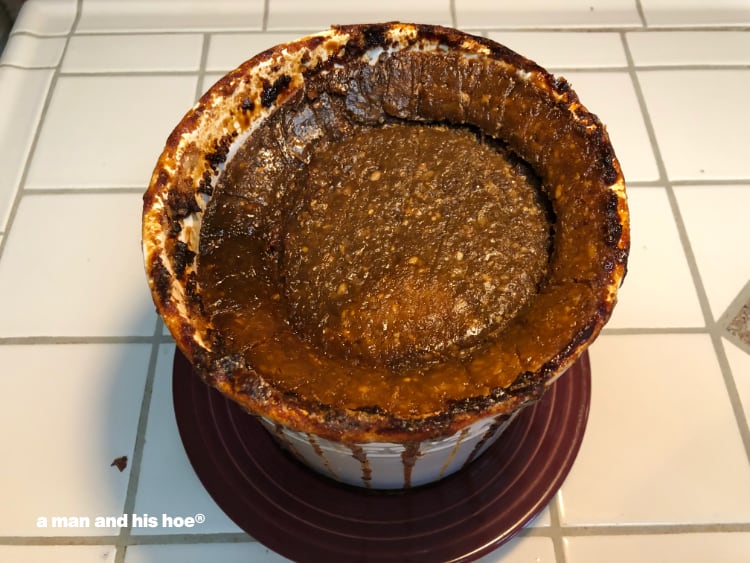 Removing the stone I used for a weight, and the plate I used for the lid, the dark, transformed miso is so warm and inviting. Opening up a crock of miso you put up and seeing the miraculous transformation is so much more fun than buying a tub of miso in the store.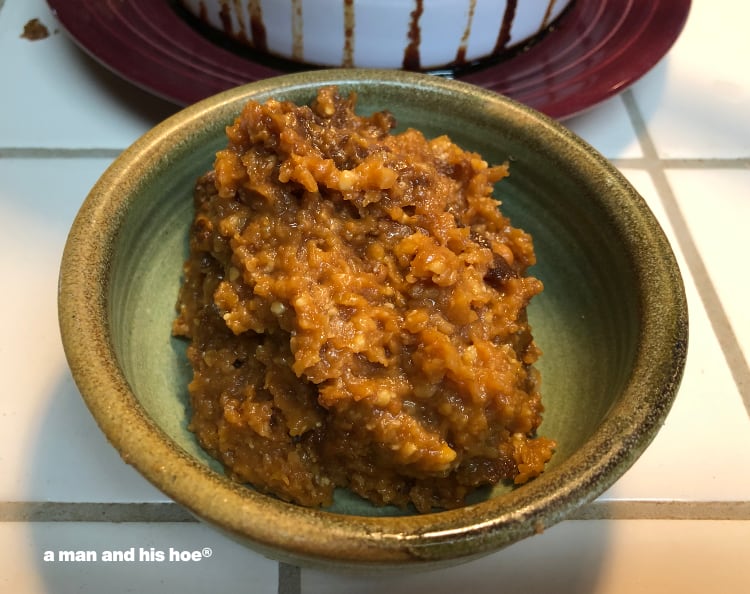 The barley miso is slightly sweet and so delicious. It is definitely worth doing again.
Calling it a miracle is maybe not the right word. Dictionaries define miracle as being supernatural. I cringe when I hear reporters use the word when a little investigation would reveal a rational explanation for what they say is miraculous. After a tornado destroys a town, they'll say it is a miracle that so and so survived when their neighbor did not. But what are they saying? That it is a miracle that the neighbor died?
Aspergillus oryzae, koji fungi, doing their thing over many months is hardly supernatural. As far as the fungi are concerned, I can hear them saying, "What do you expect to happen? Of course we'll turn that mash of soybeans, barley, and us into something delectable. Just give us 317 days."
It's still wondrous. It still fills my heart with joy. It still tastes so good.