On a sunny day when the peonies are blooming, it's time to weed the blueberry patch.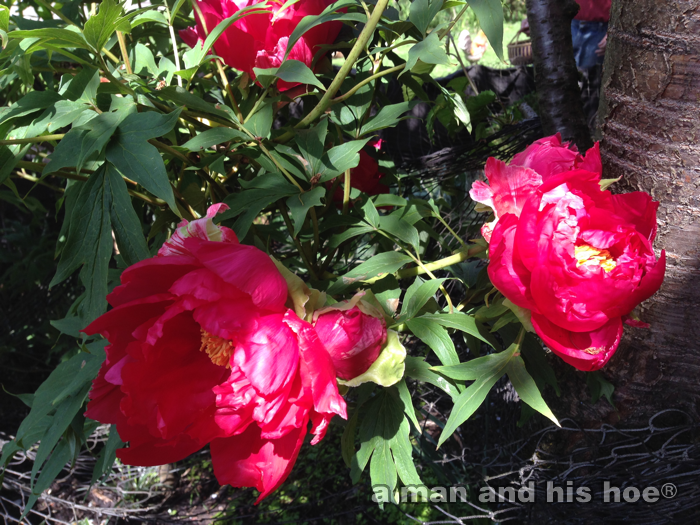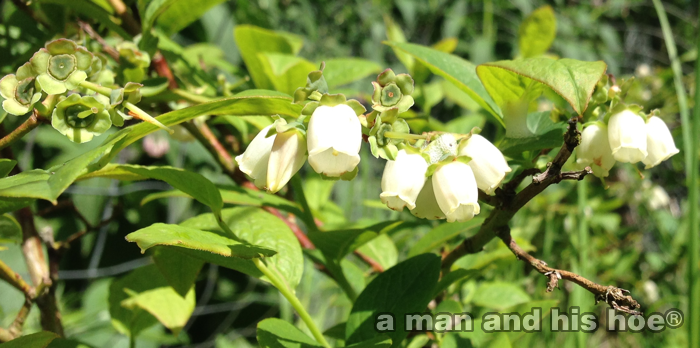 This year, the blueberries are loaded with flowers. Weeding, hoeing, and digging quickly draws a gang of chickens eager to help. I didn't even realize Lucky was trying to tell me something until I looked at the photos I had taken.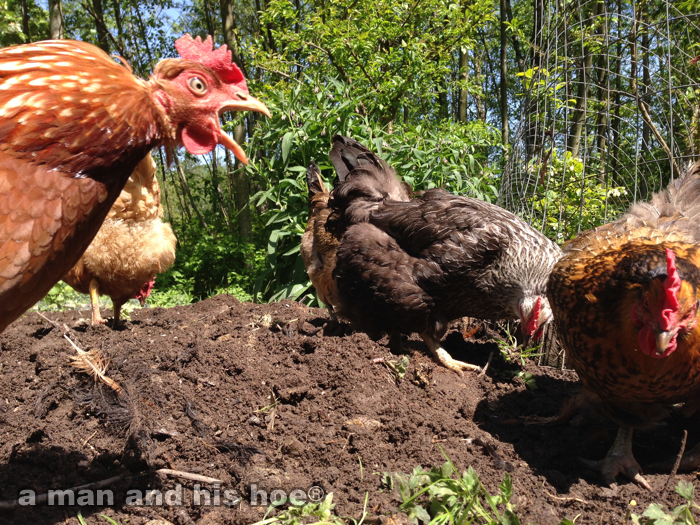 Billy stands guard, making sure the hens are safe.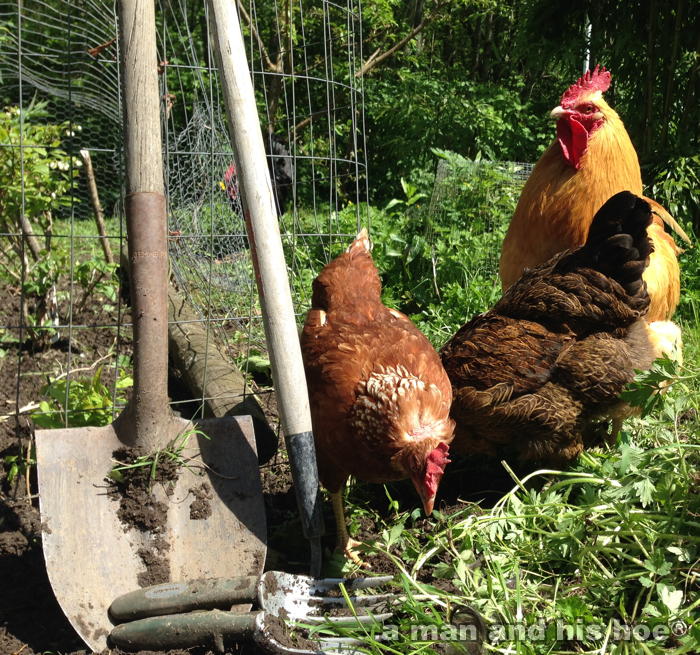 The hens do a thorough job stirring up the dirt. They are after earthworms and bugs, but do a great job aerating the top few inches of soil. They will destroy anything you've planted, so they are of no help when you are trying to seed a vegetable bed.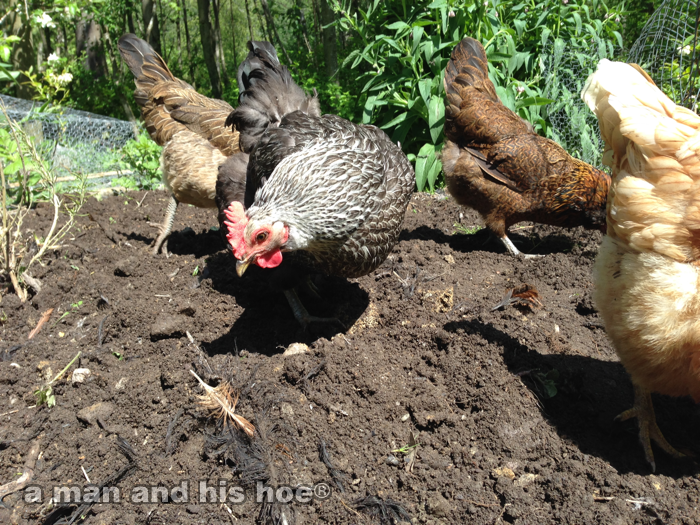 It's impossible to be bored when there are chickens and chicks around. Spending fifteen minutes with a hen and her chicks beats following Twitter feeds or looking at Facebook.