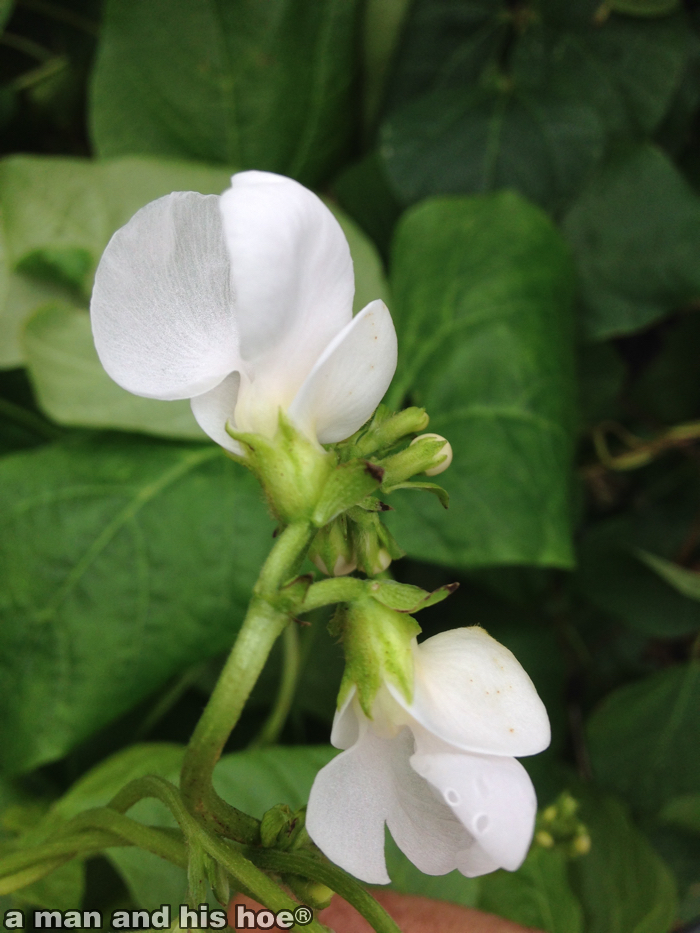 From beautiful flowers come beautiful beans. From beautiful beans come delicious, heart warming meals. I received this text from someone who purchased some of the white flower beans I grew this summer:
I just wanted to share this pic of our first pot of your white flower beans. We made crockpot baked beans and OMG, these are delish!!! Thanks for growing.
Thank you for buying them, and letting me know you enjoyed them. From beautiful flowers come happiness.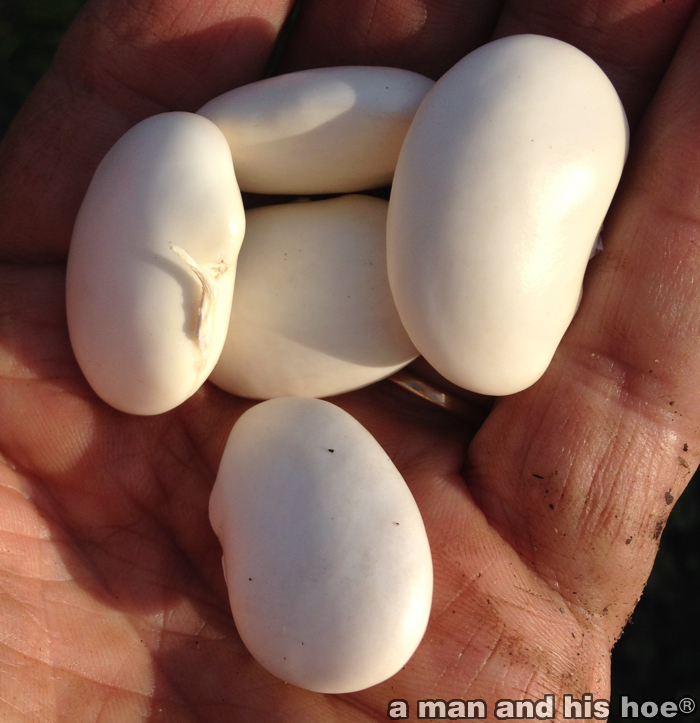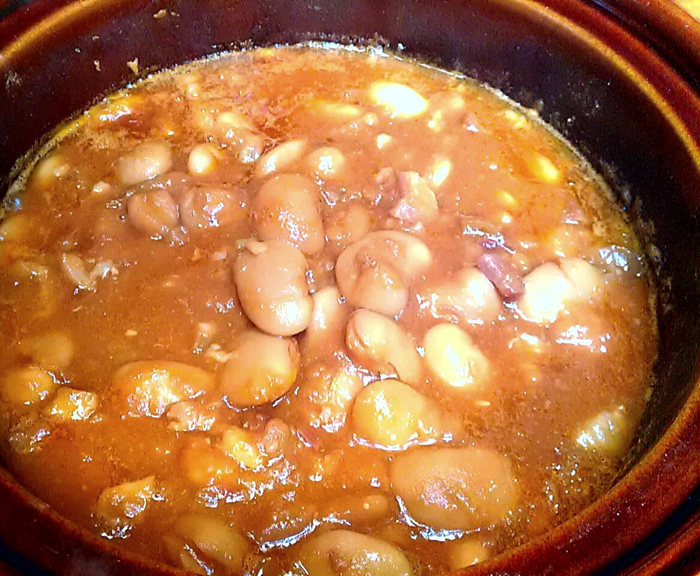 My husband and I were discussing how to describe the taste of the beans recently after eating bowls of them. They are different than other beans. He described them as tasting a bit like little potatoes, and they do.