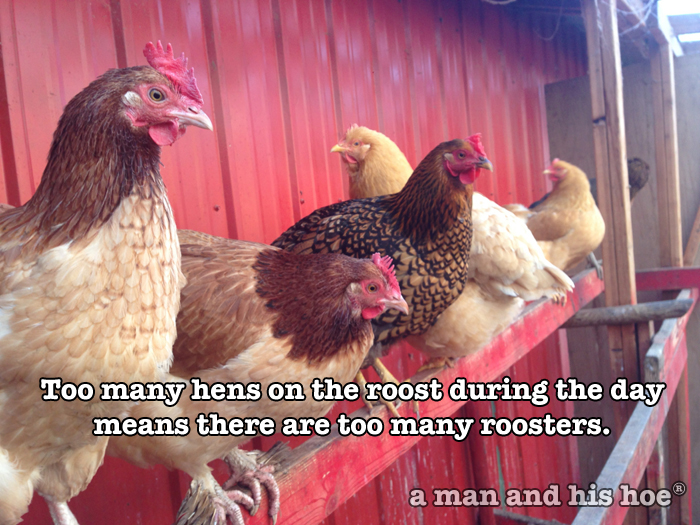 A sure sign that there are too many roosters roaming about is to find hens on their roost during the day. Young roosters especially can harass hens more than the hens want.
So after you've caught a rooster to cull, what tools do you need to take care of him? Not many. The tools below will suffice.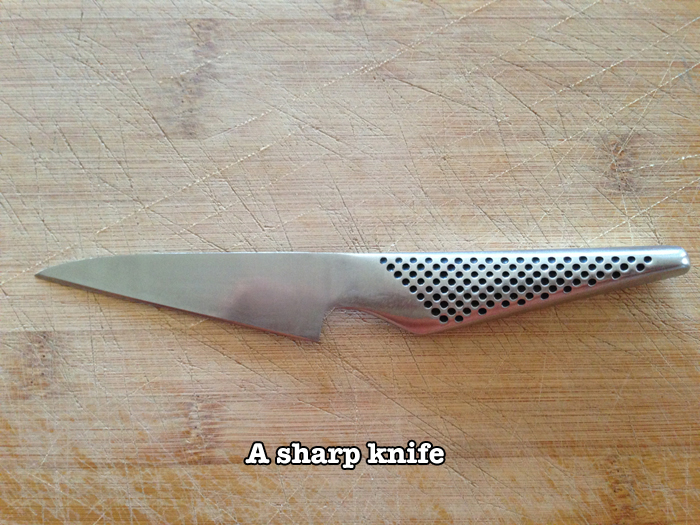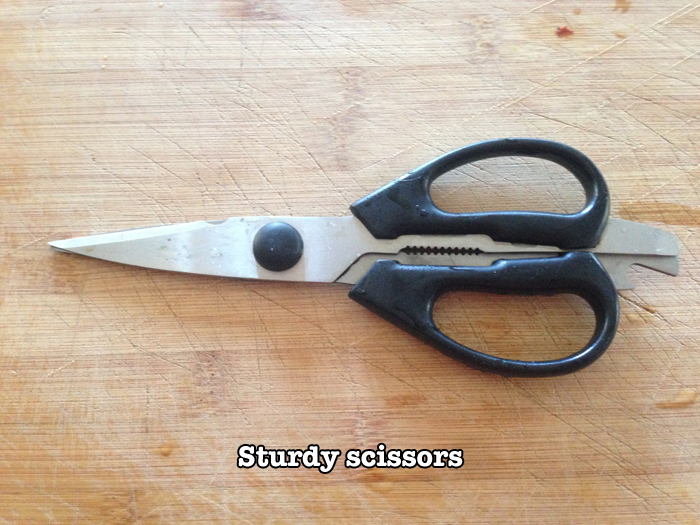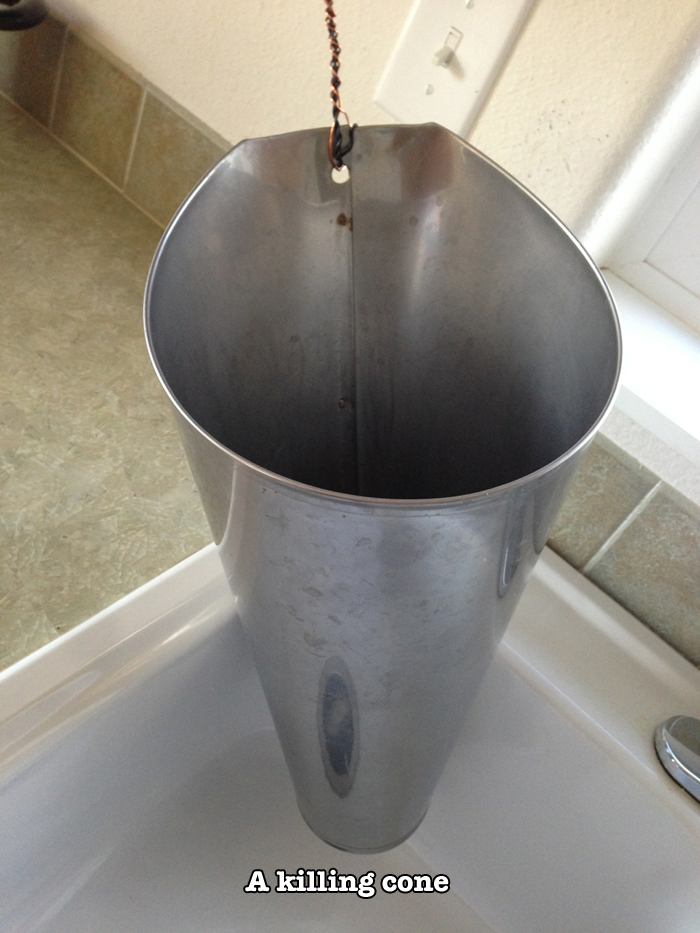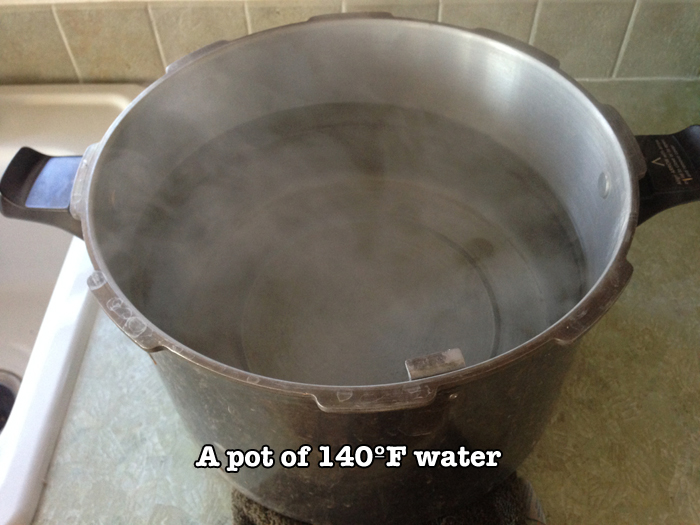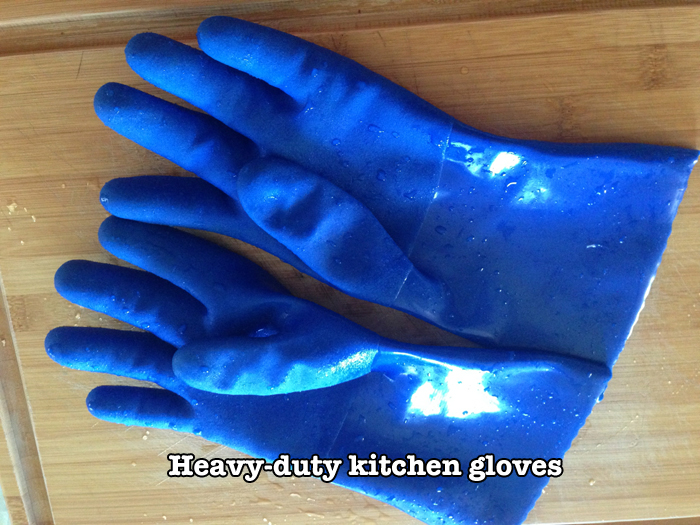 Today's cull resulted in a four pound plus rooster. But as you can see, this one has had his share of battles with other roosters.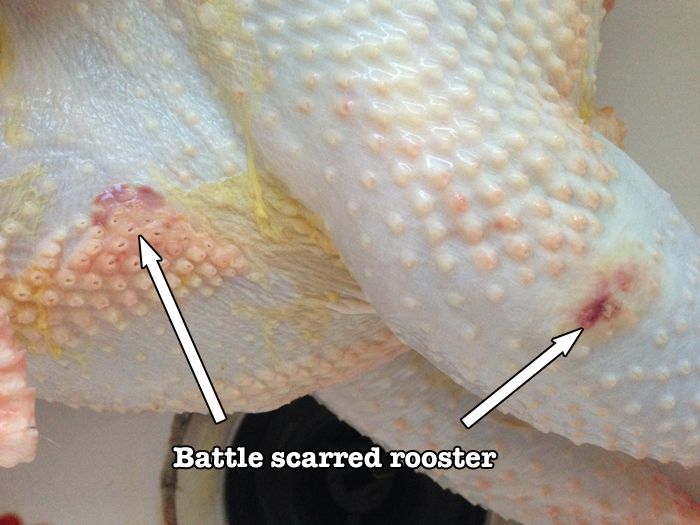 Nevertheless, it will end up making a wonderful roast. At seven months old, it is also a good candidate for canning.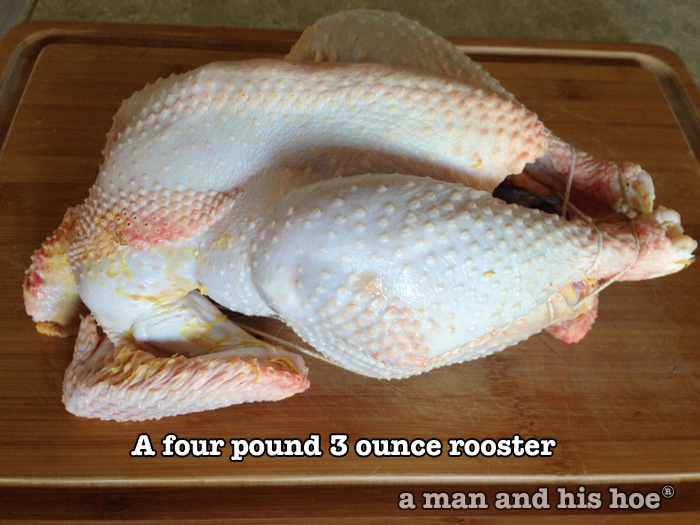 Maintaining of flock of roosters, hens and growing chicks, is nothing like raising meat chickens by the tens of thousands. The dynamics of chicken culture are complex. Hens like roosters and you often see them flirting with their favorite ones. At the same time, too many young roosters can be a pain in the ass for hens, not to mention a threat to the older ones. But the rewards are worth it. The eggs are out of this world. The variety, flavor, and texture of these chickens just can't be found in any store.