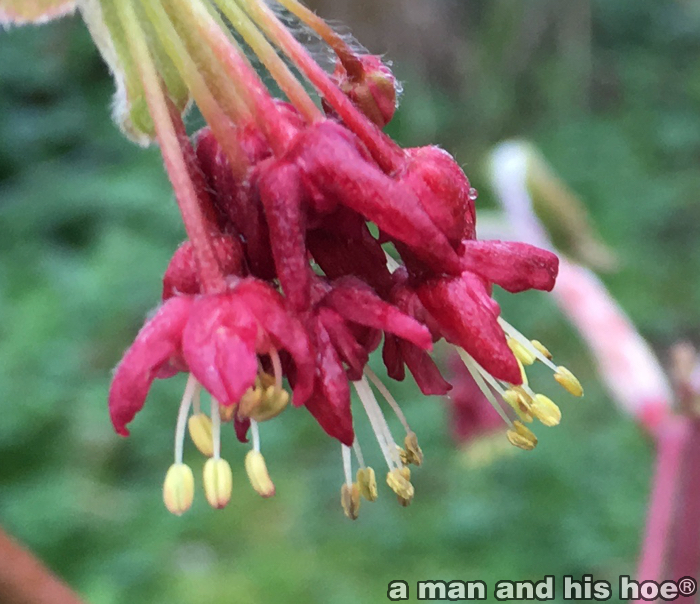 You never hear people say, "I can't wait for the maples to bloom." I never thought much about blooming maples either, until I saw these scarlet blossoms on a Japanese maple. They're rather stunning. They're as pretty as the cherry blossoms.
Maple trees have a wide variety of flowers: Maple Flowers – www.maplesociety.org.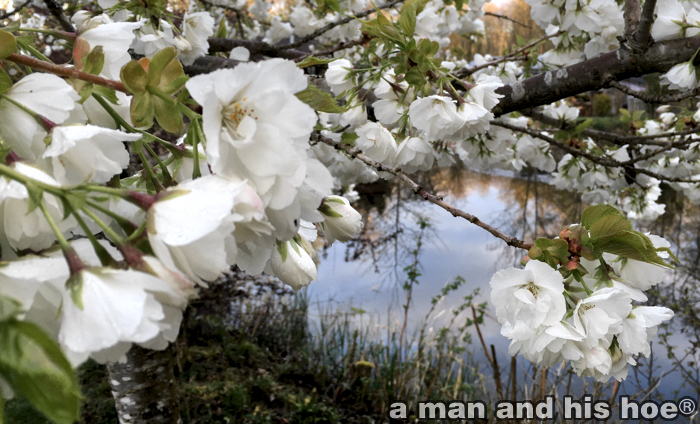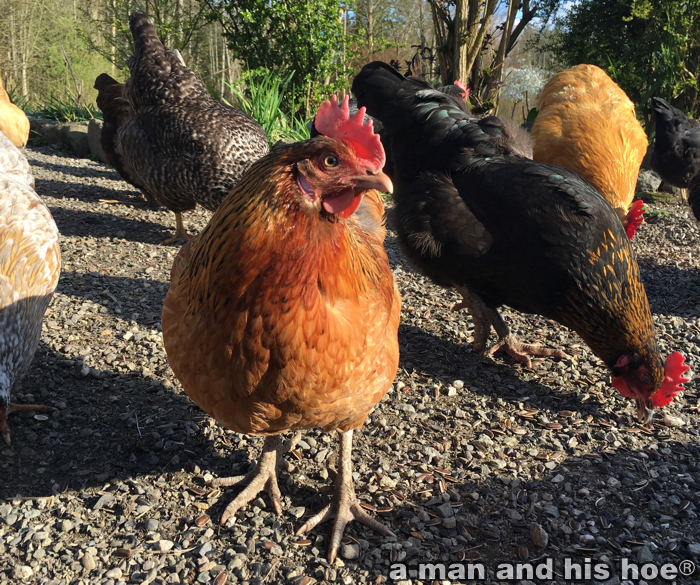 The chickens this afternoon are as colorful as any flower. They come in such an array of colors, they should be called Dazzle Birds.