My chickens spend a lot of time in the forest. It's where there ancestors came from. It's where the mothers like to take their chicks. Hidden in the brush, they must feel safe from predators. They seem to find lots to eat by scratching through the forest floor.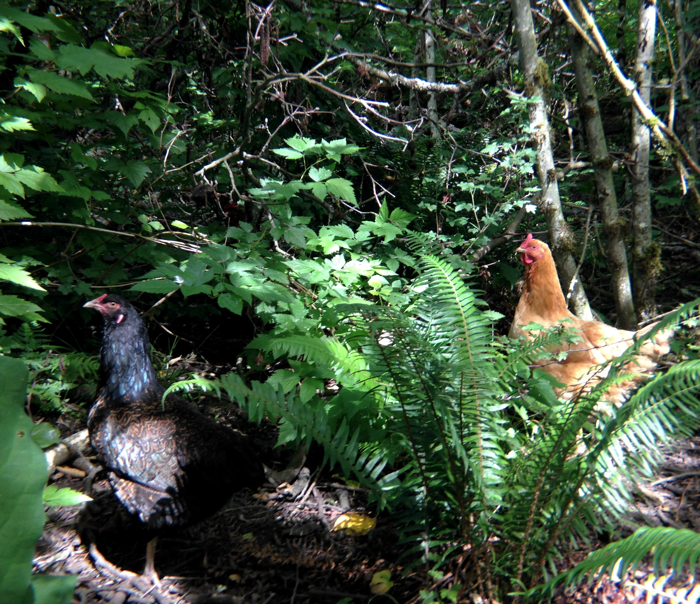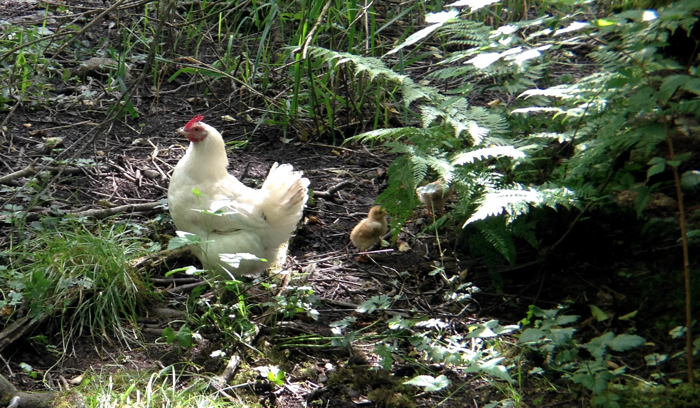 Below are two month old siblings. Once their mother leaves them, chicks hang out with their siblings. These are bonds which will endure for a long time. The wire fence gives the impression that they are caged. The wire fence is the dog kennel which is open most of the time. The chickens are free to come and go through the kennel. They can also fly out of the kennel if it is closed.
How a Mother Hen Protects Her Chicks : May 4
Just Three Days Old and All This Fun : May 1
Teaching Them to Feed : Apil 29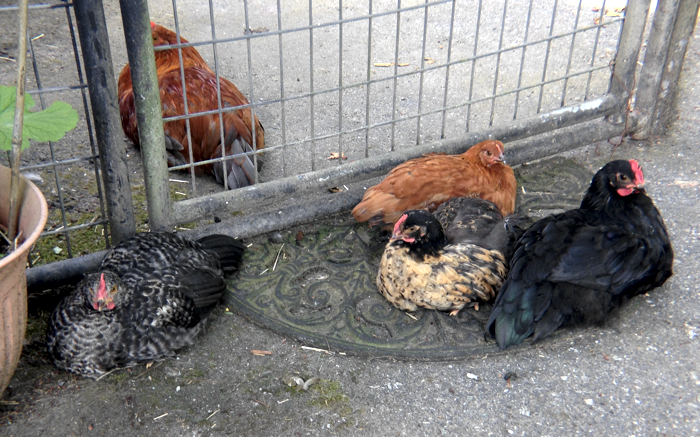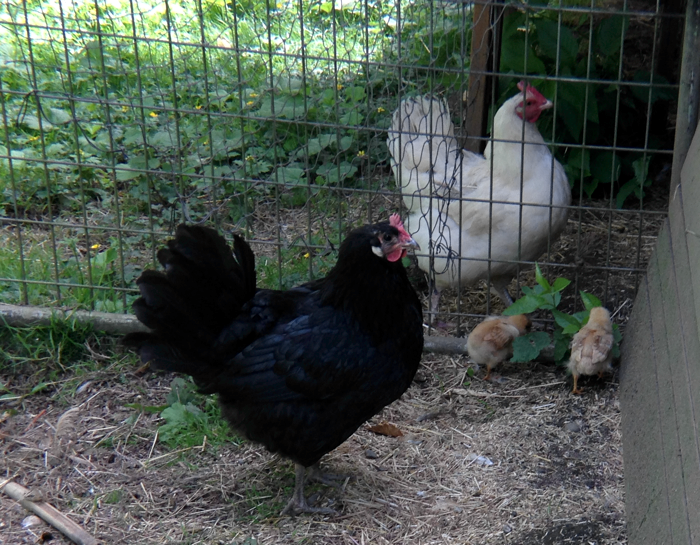 The two mothers jointly raising the two chicks are getting along pretty well. The chicks have bonded with both mothers and go freely between the two.
See also:
Importance of Love
Summer Musings
More on the Interracial Lesbian Moms
Interracial Lesbian Mothers
Two Mother Hens